Kim Kardashian West has spoken about Bruce Jenner's gender transition, saying she is "really happy" that he has found "inner peace" and "pure happiness".
The reality TV star appeared on NBC's Today to wish her stepfather Jenner well after he opened up about his trans journey in an interview with Diane Sawyer on Friday (April 24) that attracted over 16 million viewers.
Kardashian West said: "I'm really happy for him that he is living his life the way he wants to live it. And that he has found inner peace and just pure happiness. That's what life is about.
"I don't know what life would be like if you always felt like you weren't yourself. I know it's not something that you or I could fully understand, but I don't even think we have to."
She continued: "I think as long as he is happy and he wants to live his life however he wants to live it, that just makes me happy. I support him 100%."
Kardashian West also admitted that learning of Jenner's intent to transition was a "hard adjustment", and said that "there is family therapy". "We're really close… We all really support him," she said.
"Say what you want about us but we work out everything as a family and we have the best communication and we are so in sync with each other. We have each other to go through this experience, and I'm really grateful for that."
The US LGBT organisation GLAAD has advised to use male pronouns when referring to Jenner until his transition is complete.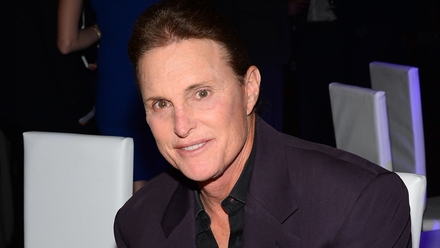 Bruce Jenner