Irish actors Brendan Gleeson and Andrew Scott as well as composer Stephen Rennicks were among the winners at the British Independent Film Awards in London on Sunday night.
Gleeson won Best Actor for his performance in Irish-British co-production Calvary, while Scott won Best Supporting Actor for his performance in Pride.
Rennicks won the Best Technical Achievement award for his music for the Lenny Abrahamson film Frank, another Irish-British co-production.
Frank's writers, Jon Ronson and Peter Straughan, won the Best Screenplay award.
Pride was also named Best British Independent Film, with its star Imelda Staunton winning Best Supporting Actress.
Gugu Mbatha-Raw won Best Actress for Belle, with Yann Demange winning Best Director for '71.
Longtime Wicklow resident John Boorman was honoured with the Special Jury Prize; Emma Thompson received the Richard Harris Award for outstanding contribution to British film and Richard Harris won the Variety Award.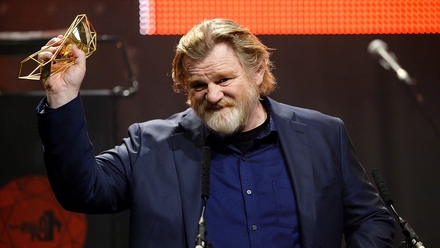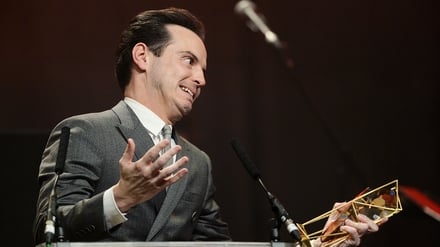 The Winners:

Best British Independent Film
Pride
Best Director
Yann Demange for '71
The Douglas Hickox Award for Best Debut Director
Iain Forsyth and Jane Pollard for 20,000 Days on Earth
Best Screenplay
Jon Ronson and Peter Straughan for Frank
Best Actress
Gugu Mbatha-Raw for Belle
Best Actor
Brendan Gleeson for Calvary
Best Supporting Actress
Imelda Staunton for Pride
Best Supporting Actor
Andrew Scott for Pride
Most Promising Newcomer
Sameena Jabeen Ahmed for Catch Me Daddy
Best Achievement in Production
The Goob
Best Technical Achievement
Stephen Rennicks, Music for Frank
Best Documentary
Next Goal Wins
Best British Short
The Karman Line
Best International Independent Film
Boyhood
The Raindance Award
Luna
The Richard Harris Award (for outstanding contribution by an actor to British film)
Emma Thompson
The Variety Award
Benedict Cumberbatch
The Special Jury Prize
John Boorman