We are still trying to get over the news that Mila Kunis and Ashton Kutcher have welcomed a baby girl together, and now another one of our favourite Hollywood couples have announced that they are expecting. Congrats to Blake Lively and Ryan Reynolds!
Taking to her lifestyle website Preserve, Lively posted a snap of her blossoming bump.
The adorable pic was taken by her brother Eric Lively and shows the Gossip Girl star proudly cradling her stomach while wearing a beautiful black and white print dress.
Blake and Ryan got married in South Carolina in 2012.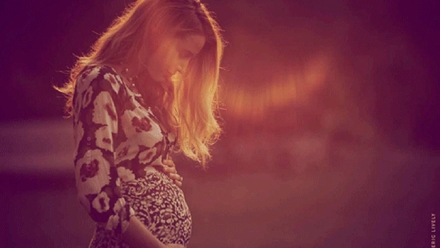 Blake Lively announced her first pregnancy via her website Preserve
Credit: Eric Lively