Blake Lively has launched her new website Preserve, a lifestyle site in a similar vein to fellow Hollywood actress Gwyneth Paltrow's Goop.
The website is part blog, part online store, that offers readers information on a variety of subjects such as fashion and food.
Lively wrote in her first editor's letter: "Sitting down to write this editor's letter has been the hardest thing I've done yet on my Preserve journey. I'm more intimidated than I should probably admit. I'm no editor, no artisan, no expert. And certainly no arbiter of what you should buy, wear, or eat.
"I am hungry, though... not just for enchiladas.
"I'm hungry for experience.
"I'm comfortable with the knowledge that I'm not a teacher, but rather, a student. I don't do any one thing perfectly. I do a lot of things though. Some well, some not-so-well."
She added: "So here at Preserve there are people, stories, essays, videos and goods which hopefully inspire your home, your style and your tongue. There's expensive stuff. Inexpensive stuff. And everything in between. But their value, is up to you. We may romanticize it, calling it treasure. What we're really saying is, we see worth on every level.
"The function of Preserve is part magazine, part e-commerce hub, part philanthropic endeavor and above all, a place to showcase the power of imagination, ingenuity, quality, and above all, people."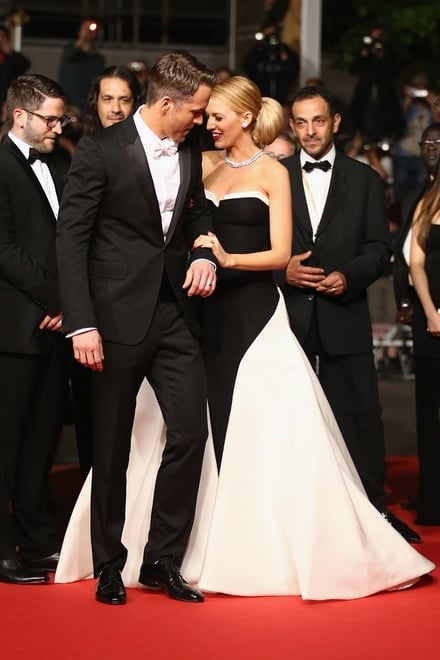 Blake Lively and husband Ryan Reynolds