Kim Kardashian has opened up about her relationship with new husband Kanye West, saying she feels like they'll "always be in the honeymoon period".
The reality TV star talked about her devotion to the rapper at a party at the Cannes Lions festival.
When asked whether she was getting used to being married, she told MailOnline: "I feel as though we'll always be in the honeymoon period. We always say we really like to treat each other like it's our birthday.
"I try to treat him like it's his birthday every single day. I think we'll always be like that. We always try to make life as fun and enjoyable as possible."
She added: "We do travel, and work really hard, when we're together – and even when we're apart, we're always on the phone 24/7 – just trying to make that time as memorable as possible."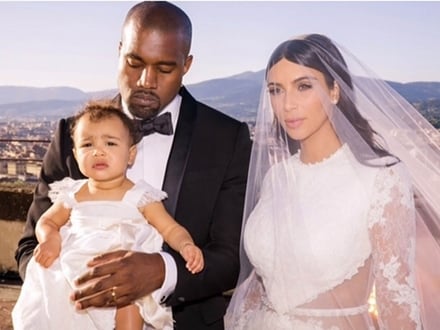 The couple wed at the Forte di Belvedere in Florence, Italy, in May in a lavish ceremony that was billed the celebrity wedding of the year.
When asked what the biggest surprise of the day was, Kim replied: "Having Andrea Bocelli sing at our wedding as I'm walking down the aisle. I didn't even know it was really him. It was so Kanye to have him there. I should have expected that.
"I got up the altar and didn't even see him standing there. And I turned around when my sisters were helping me fix my veil, and I did a double-take – I thought it was a CD of him singing. He sounded so amazing. And it was really him. I was blown away."