Kim Kardashian has shared a photograph from her wedding day, with her adorable baby North in husband Kanye West's arms.
The Keeping Up With The Kardashians star uploaded the cute family photo to her Instagram account with the caption: "My everything."
In the picture we get a good close-up look at the front of her dress while doting dad West only has eyes for their almost-one-year-old baby North, who is wearing a cute white Givenchy dress.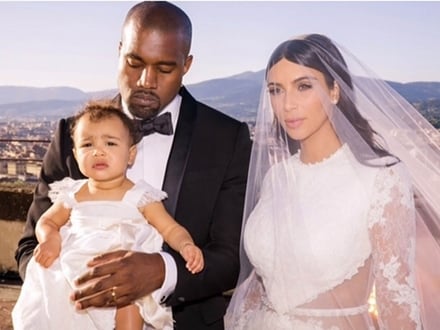 Instagram/kimkardashian
Sister Khloe Kardashian also shared a snap from the wedding which sees West surrounded by the Kardashian women, minus Kim, before the ceremony. She captioned the pic: "Family <3."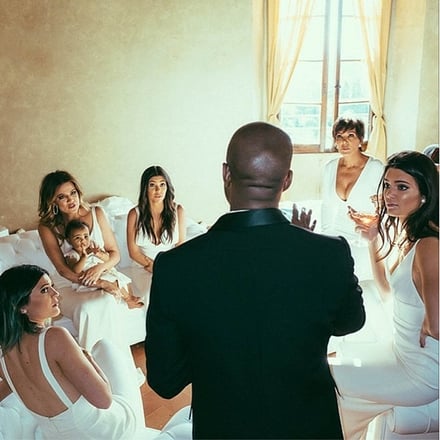 Instagram/khloekardashian