Chris Martin has spoken about meeting Harry Styles, saying he doesn't remember their conversation fully as he was "too enamoured with [Styles's] haircut".
The frontman joked: "I was like this: 'I was pretty sure I was a straight guy before' - I was having a hot flush,"
The Coldplay singer praised the boyband chart toppers, describing them as "the biggest band in the world".
He said in an interview with BBC 1's Zane Lowe: "I think One Direction are the biggest band in the world, their songs are great.
"I'm saying One Direction are brilliant and I'm not kidding. You know why? Because their songs are really good and I don't think that any of them are going to go solo. I think they appreciate their chemistry from watching their movie… Harry [Styles] has come to a couple of our shows, I think I probably said the same thing about chemistry."
Martin also spoke about "false headlines" following his split from actress Gwyneth Paltrow during the interview.
The full hour-long interview will be broadcast tonight (April 28) at 8pm on Zane Lowe's BBC 2 show.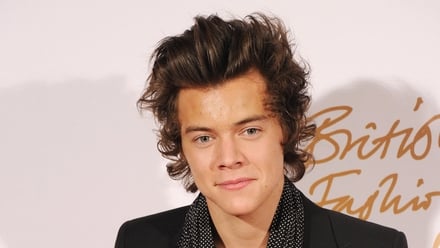 Chris Martin "enamoured" with Harry Styles' hair.