Andrew Garfield has said that he is fascinated by fatherhood but fears he would 'mess up' his children when he has some.
Speaking to The Observer The Amazing Spider-Man star said, "As soon as you've done it, you've messed up the kid. You're only human and you'll be projecting your own s*** on them and putting your own expectations on them and treating them as though they're part of you rather than a separate entity.
"I am absolutely fascinated by fatherhood, though, and have been for a long time."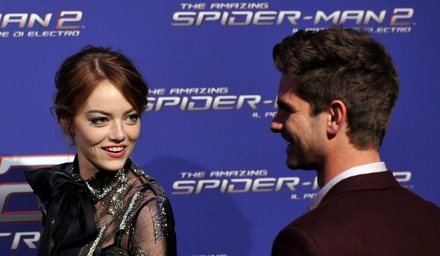 When asked about his on-and-off-screen girlfriend Emma Stone Garfield jokingly replied, "What can I say? How about, '**** off you ****ing...' No, I'm able to talk about her, but I want to protect something that I respect in my life.
"I don't feel the need to speak publicly about my private life. And on a professional level I don't want people watching me on screen to know about my dirty laundry. It's not that interesting anyway."
The Amazing Spider-Man 2 is in cinemas from today.