Kris Jenner has said she's looking forward to sleeping after Kim and Kanye's wedding saying 'It'll be just a relief to get it over with'.
The Keeping Up With The Kardashians matriarch told E! News when asked what she's looking forward to most about their big day in Paris, "Probably sleeping when it's over. We really can't say a lot just for their privacy right now, but it'll be nice not to have to keep a secret all the time. It'll be just a relief to get it over with."
She added, "So excited that these two, who are so in love, will be together and married, so we're beyond thrilled. They're both so happy, the baby is so happy and they have the most amazing family unit. He is the most amazing daddy and she is a fantastic mom."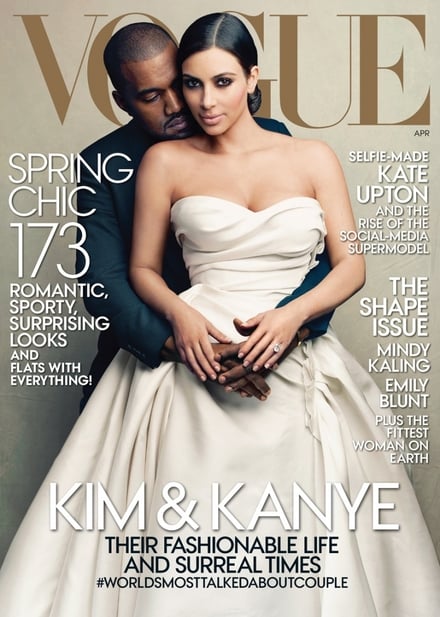 Kim and Kanye's wedding themed Vogue cover.
Kim and Kanye are set to wed in Paris on May 24 and reports say they've hired a royal wedding coach to train them in proper formal etiquette ahead of the occasion.
Grazia quote a source as saying, "Kim and Kanye want their day to be as regal as possible and are studying Prince William and Kate Middleton's wedding for inspiration. The coach will apparently spend a week with Kim, Kanye, and the rest of the Kardashian clan in LA, giving them lessons tailored to their 'royal' day.
"They will also be taught about contemporary etiquette and manners carried out by the modern royal family, as well as putting a British touch to their day with the formal protocol."