Cameron Diaz has praised her The Other Woman co-star Kate Upton saying she is wise, amazing and smart.
The 41-year-old star told Hello! magazine, "Kate is the greatest – and what's behind the boobs is unbelievable. It's incredible how smart she is and how wise she is and how she sees everything. She doesn't miss a thing.
"She calculates everything so fast. She's like a bullet, she just shoots it right back and you are like, 'God bless you, you are amazing'."
Diaz added that she doesn't believe in competing with other woman, "You know what? I hate competition between women. I'm not a competitive person, I'm always about celebrating people. I want everybody to succeed and definitely, when it comes to other women, I want them to succeed.
"I don't believe in being jealous of other people for their beauty or their talent or their ability. That's just something I am not really into."
The Other Woman also stars Leslie Mann and Game of Thrones' Nikolaj Coster-Waldau. It's set for release on April 23.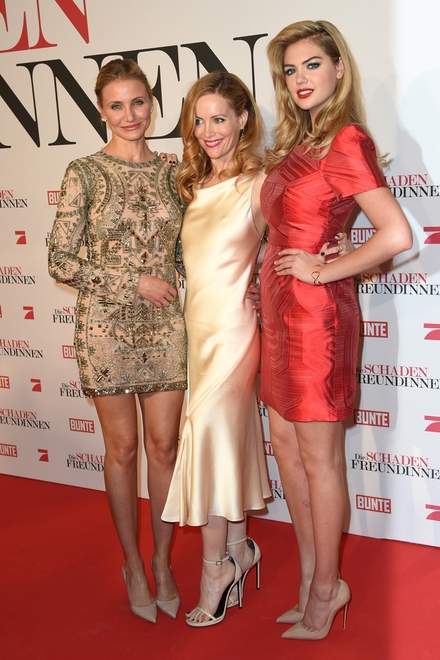 Cameron Diaz, Leslie Mann and Kate Upton during their promotional tour for The Other Woman