Backstreet Boys' Howie Dorough has said he's flattered One Direction list them as an inspiration and says they remind him of how they were in their heyday.
Speaking to the Daily Star he said, "One Direction remind me so much of us back in the day, all that mania. It's a marathon, not a sprint, so pace yourselves so you don't burn out too quickly.
"They have credited us as their inspiration, which is very flattering, but I can see how people get lost in this business when it comes to excesses and fame, success and money."
He added, "If we give 1D advice, would they even want to take it? I don't know if we would've at their age. But people who keep their feet on the ground don't go away, so they need a good support system around them. If they write great, timeless music and be good to their fans – long career."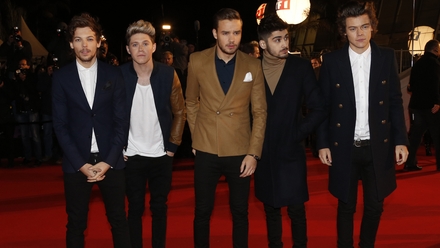 One Direction