Amy Adams has said she enjoyed her short dance with Pharrell during his Oscars performance and hopes to get a full dance another time.
The Best Actress nominee got up from her seat to dance with the Happy singer during his performance and has since told Vogue, "I danced with Pharrell – I love him.
"I did eight counts, I took it very seriously. I was sent a video afterwards and it was pretty good. I'd love to get a full dance in at some point, and I've always wanted to be in a music video..."
Meryl Streep and Lupita Nyong'o also danced with Pharrell when he came into the crowd during the energetic performance of his Oscar nominated song.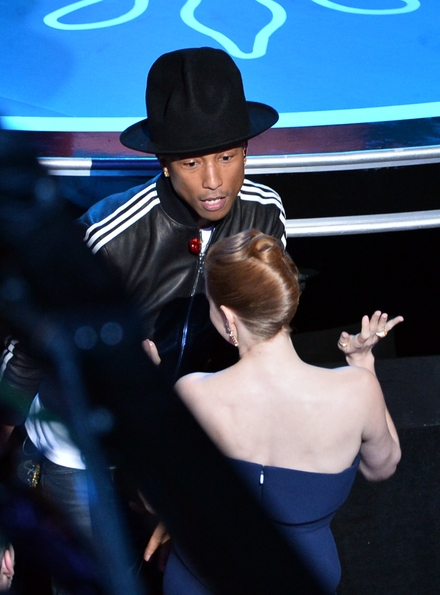 Amy Adams and Pharrell at the 2014 Academy Awards.