Jack Black and James Marsden are set to star in a new indie comedy, The D-Train.
The Hollywood Reporter says the low-budget movie, which is set to shoot in New Orleans later this month, is the directorial debut of Jarred Paul and Andrew Mogel.
The pair co-wrote the 2008 Jim Carrey comedy Yes Man and are co-creators, with Jonah Hill, of the short-lived cartoon Allen Gregory.
The D-Train is about a Middle American high school reunion committee chairman (Black) who is still searching for high school acceptance.
He has to do whatever it takes to get the most popular guy from high school (Marsden), who is now a failed actor working in commercials, to show up to their 20-year reunion.
Mike White, who wrote the comedies School of Rock and Nacho Libre, both of which starred Jack Black, is among the producers on the project.
White also is set to appear in the movie as Black's only friend in high school.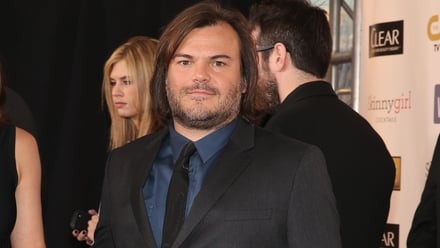 Jack Black to star alongside James Marsden in indie comedy