The Monuments Men star George Clooney has said he is not feuding with Leonardo DiCaprio.
The 52-year-old actor insisted that the comments he made about the Wolf of Wall Street actor during an interview with Esquire magazine in November had been exaggerated by the media.
In a recent interview with ABC News' Popcorn with Peter Travers, Clooney said: ''Somebody made it like there was a big fight. I've known Leo a long time and somebody just made that a fight.''
The former ER star also expressed his disappointment about not being able to sing like his legendary late aunt Rosemary Clooney.
He said: ''I went into a recording studio and [producer] T-Bone Burnett and Joel and Ethan [Coen] assumed that because I was Rosemary's nephew that I would be a great singer, and I kind of assumed that too. Then we got into the recording studio and I sang Man of Constant Sorrow with all the music playing and I finished and looked up and there's that glass booth with all of them in it and no one would look me in the eye.
''Then they played it back and it was pretty bad. It was so bad that I made them destroy it.''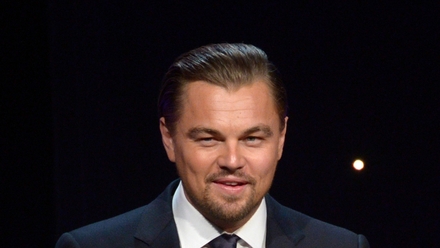 It looks like the Clooney/DiCaprio feud may be over