Police have said popstar Justin Bieber was arrested in South Florida early this morning on a drunk driving charge after he was caught drag racing on a main road in a yellow Lamborghini.
A spokeswoman for Miami Beach police, Vivian Hernandez, said two SUVs had blocked the road so the singer could race a friend who was driving a rented red Ferrari Miami.
Speaking at a press conference, Miami Beach Chief of Police Raymond A Martinez said the star also resisted arrest although "without violence".
The officer told reporters: "He did acknowledge that he did take a prescription medication and that he had been smoking marijuana and that he did consume a beer".
His friend, singer Khalil Sharieff, has also been arrested on a charge of driving under the influence according to the police.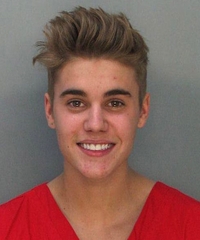 Bieber's police mug shot from earlier today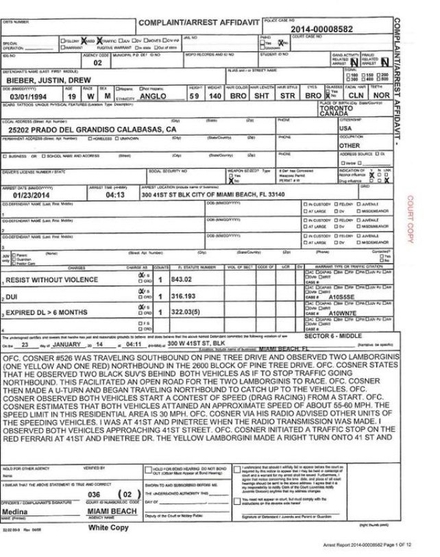 Bieber's charge sheet