Willis of boyband supergroup McBusted has joined the BBC One soap as Stacey Branning's latest boyfriend, Luke.
Luke is described as an ambitious young man who is madly in love with the recently-returned Stacey (Lacey Turner). He works hard in the city and is determined to build a secure life for himself and his family.
Stacey hasn't been totally honest with Luke since they became romantically involved, which means that it won't be plain sailing for the couple.
Willis (30) commented on his role: "I am so thrilled to be a part of such an iconic show. I grew up watching EastEnders so this is really exciting for me!"
EastEnders' executive producer Dominic Treadwell-Collins added: "I've always loved Matt and it will be a real treat for viewers to watch him and Lacey together on screen as part of her return to the Square. Luke gives as good as he gets, so is a great foil to Stacey. Pity she's been lying to him since the day she met him…"
The casting news follows the recent announcement that Lacey Turner will be reprising her role as Stacey after three years away from the show.
Willis is best known for being part of the boyband Busted, who have merged with McFly to form the supergrounp McBusted.
The 30-year-old star has previously appeared both in TV and in theatre productions, including Casualty, Miss Marple, Wicked and Footloose.
He is married to television presenter Emma Willis.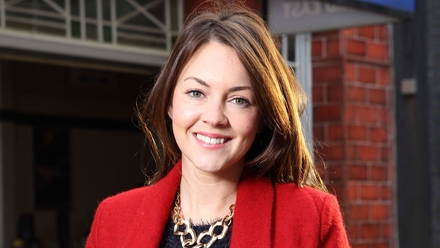 Lacey Turner returning to Eastenders