Dianna Agron stars as the lead singer of The Killers in their new music video, Just Another Girl. 
The 27-year-old Glee star was transformed into rock star Brandon Flowers for the promo as she talks a walk through a brief history of the band's discography.
Agron is first seen walking on to a set with the four remaining members playing their instruments behind her. She then strolls through a giant sound stage, which shows the sets from the band's previous videos.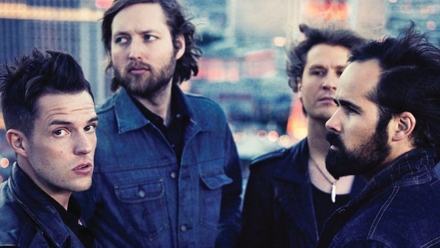 Thrilled with the opportunity to star in a music video, Agron took to Twitter to thank the band and director Warren Fu. She wrote: "You're the best. thanks for having me play. Such a great time."
This is the second single from The Killers' Direct Hits album. The first track, Shot at the Night, featured an appearance by Dark Shadows star Bella Heathcote.