Lady Gaga and her actor boyfriend Taylor Kinney have reportedly split up after getting together in 2011.
A source told The Sun, "Taylor has told her she's married to her career and that he can't deal with dating Gaga the mega-star and all her obsessions and alter-egos.
"He loves the cool, down-to-earth girl but hardly gets to see her. Gaga never stops working – she writes songs in the shower and dreams up new outfits in her sleep."
The source added, "She has a whole security team as well as several assistants with her at all times. Out of every month there's maybe just one night out of her and his crazy work schedules that they can be a couple."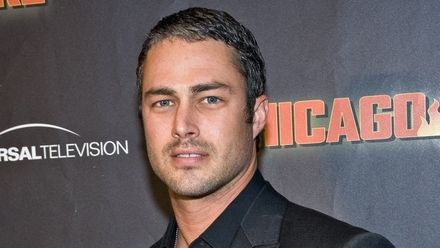 Taylor Kinney
In September Gaga tweeted about her new song I Wanna Be With You saying, "#iwannabewithyou is also about following my dreams but falling in love at the same time. #Wish I could have both, but I can't on the road."
The 27-year-old singer is apparently hopeful that they can get back together with the source also saying, "Maybe they'll work things out over Thanksgiving. Gaga's hoping to meet up with Taylor, when their schedules allow, to talk things through.
"Taylor told her they need time apart, and it's looking as if this might lead to a permanent split. He's been hanging out with other girls in Chicago and hasn't seen Gaga for weeks now."