It's the last weekend to get your applications in for this year's Operation Transformation.
Operation Transformation is back for a 7th series and are searching for 5 new leaders to lead the nation on the Operation Transformation health and fitness plan.
This is your opportunity to change your life while encouraging others to do the same. If you're ready for the challenge, why not apply today?
You can find more information on the show at www.rte.ie/ot/ and download an application form.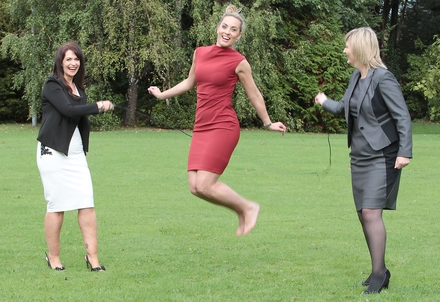 Host Kathryn Thomas with two of last year's leaders.