It looks like Justin Timberlake may reunite with his former *NSync bandmates at the MTV Video Music Awards.
The 32-year-old Suit & Tie singer will reportedly surprise fans by inviting his former bandmates - Lance Bass, JC Chasez, Joey Fatone and Chris Kirkpatrick, on stage when he performs at the annual music awards ceremony on Sunday (25.08.13).
According to the New York Post newspaper, the Pop hitmakers will come together for the first time in over a decade, to celebrate Justin receiving the Michael Jackson Video Vanguard Award for his contributions to the music industry.
*NSync launched in 1995 and had a string of hits such as Tearin' Up My Heart, It's Gonna Be Me and Girlfriend. They took a hiatus in 2002 but never reunited.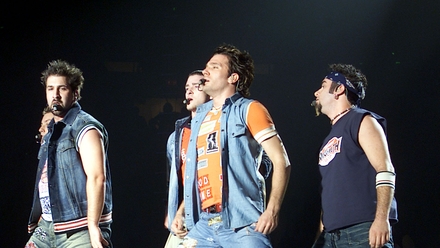 We hope the rumours are true - Bring back *NSync