Jennifer Lopez has been honoured with a star on the Hollywood Walk of Fame.
The singer received the accolade yesterday (June 20) for her contribution to the music industry.
The 43-year-old superstar was awarded the 2,500th star to be placed on the Walk of Fame, and chose a voluminous cream and orange Dior gown for the event.
Lopez said at the ceremony: "I really am overwhelmed. This all feels, I don't know, kind of surreal, but so real. It's awesome.
"This landmark moment inspires me to work harder and dream bigger for all that is the future. I hope you feel as I do that it was all worth it, and I hope that I have touched your hearts even in a small way."
The event was attended by Lopez's boyfriend Casper Smart, as well as actress Jane Fonda, rapper Pitbull and former American Idol executive producer Nigel Lythgoe.
Fonda told the crowd: "She should have an entire block of stars. In my opinion, she's only scratched the surface of what she's capable of."
Lopez was recently confirmed to have joined the Chilean miners movie The 33.
Take a look at some photos of the event below.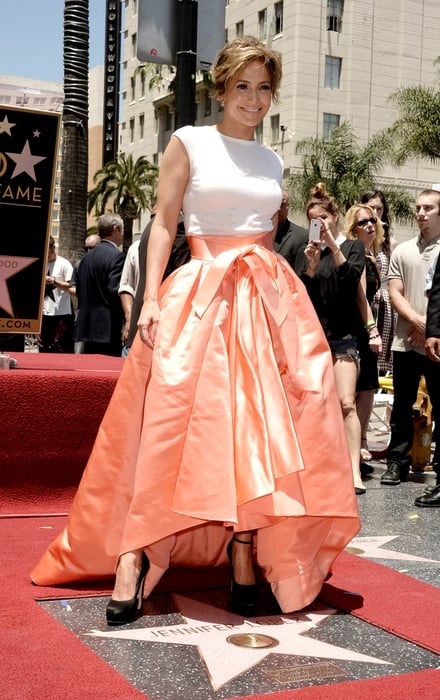 Lopez wearing a Dior dress with Brian Atwood shoes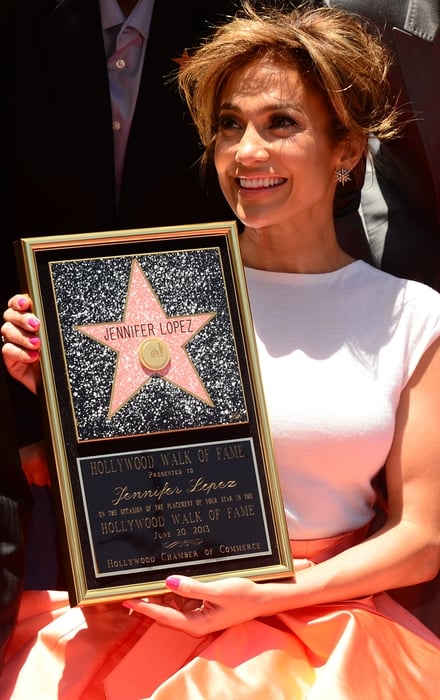 Lopez received the 2,500th star on the Walk of Fame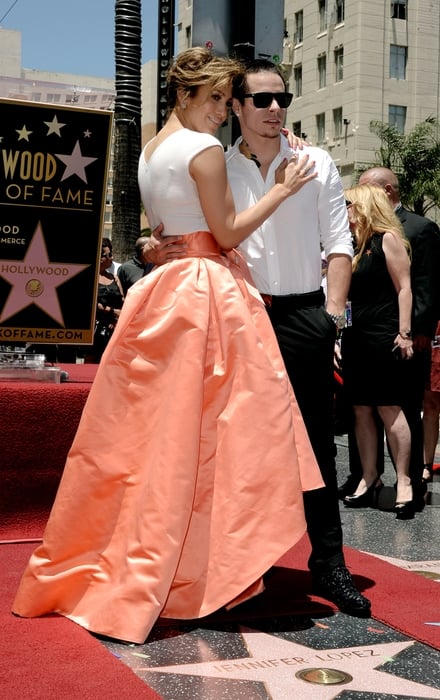 Lopez and boyfriend Casper Smart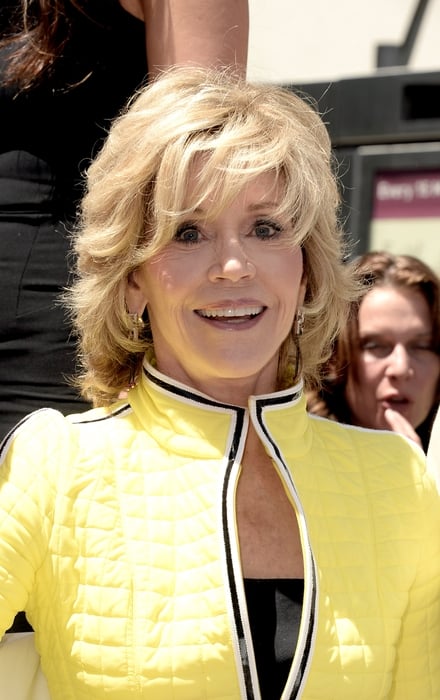 Jane Fonda also attended the event