It's come in for a lot of drubbing over the years, but fifth generation Irishman Tom Cruise declares that his Irish accent is "fine" on tonight's Late Late Show.
In an interview recorded on Wednesday when he was in Dublin to charm the locals at the premiere of his new movie Oblivion, the 50-year-old actor is asked by host Ryan Tubridy if he picked up any tips on the Irish accent while filming Minority Report with Colin Farrell and how his brogue sounds these days.
Cruise laughs and in an Irish accent replies "It's fine Ryan!" before he and his Oblivion co-star Olga Kurylenko adopt broad brogues.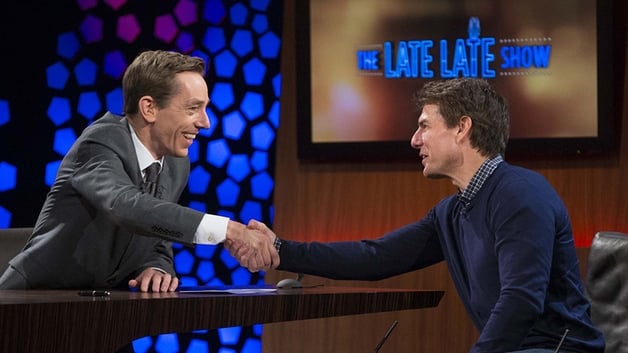 Cruise recorded the interview with Tubridy after he picked up proof that he's of Irish stock with a Certificate of Irish Heritage, presented to him by Tánaiste Eamon Gilmore.
When asked what getting proof of his ancestry means to him, Cruise says: "It was the most amazing morning. I found out my family owned all this land and they were Famine heroes. They originally came from Dublin."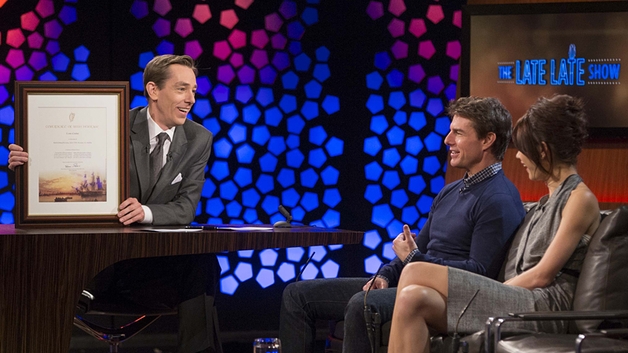 The Certificate of Irish Heritage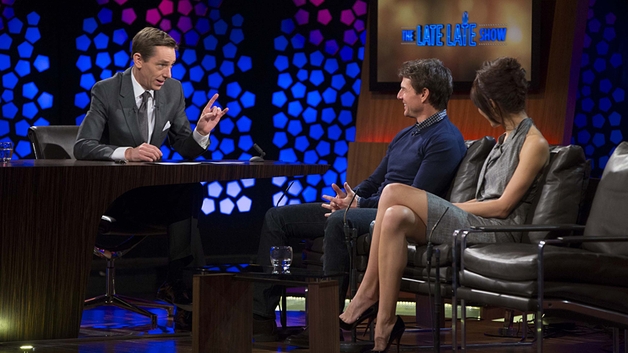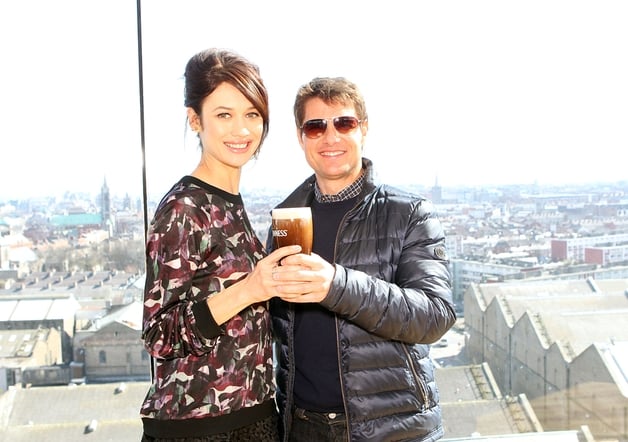 Typical tourists! Cruise and Oblivion co-star Olga Kurylenko share a pint
The actor also talks about Oblivion, the sci-fi film in which he plays a drone mechanic working on earth after an alien invasion has left the planet's surface devastated.
He says: "The film is so cool, it's stuff you haven't seen, we shot in Iceland, in California in New York City... the film has a real romantic element to it also in the action. The story itself, what I love it that it has these incredible surprising moments. And twists and turns all the way up until the last frame of the film. It's a fascinating story."

Cruise also talks about filming Far and Away in Ireland and the background to Born on the Fourth of July, Mission Impossible, and Rain Man; doing his own stunts and growing up as a daredevil kid; being a film geek and idolising actors like Paul Newman, Gene Hackman and Jack Nicholson.
Catch the full interview with Tom Cruise and Olga Kurylenko on The Late Late Show tonight, Friday April 5, at 9:35pm on RTÉ One.