Whether you're in the car, the kitchen, snuggled up or wherever you are, there's an amazing line-up to keep you company and look forward to on RTÉ Radio 1 and 2fm this Christmas.
Sunday, December 23
Drama on One, 8pm, RTÉ Radio 1
Brendan Gleeson, Saoirse Ronan, Stephen Rea, Angeline Ball, Susan Fitzgerald – need I go on? Okay, Paul Ronan, Brian Gleeson, Laurence Kinlan and Olivier Callan, amongst others, reunite for the final part of writer/director John Boorman's trilogy of plays on modern Ireland, After Life. Mark it in the diary – a real treat in store.
For more info or to listen back to the first two plays in John Boorman's trilogy, The Hit List and Twenty Twenty, click here
Watch the video - Radio 1 presenters wish you a Happy Christmas and share their special festive memories
Christmas Eve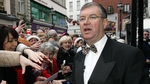 Joe Duffy Live from Grafton Street
9am, Radio 1
Christmas wouldn't be Christmas without Joe Duffy popping up on Grafton Street to broadcast live on Christmas Eve. During the show he'll be joined by his usual Funny Friday crew plus some very special guests. It's live, so anything can happen and going on previous years, there will be plenty of great surprises in store.
Fanning Fab 50, 7pm, RTÉ 2fm
This Christmas, Fanning Fab 50 celebrates its 32nd anniversary and fab Dave Fanning will continue to count down the tunes from 7pm until 10pm to the Christmas Number One. Ohhh, who will it be??
Donal Dineen Rings in Christmas, 10pm, 2fm
Donal has gathered a wonderful array of musicians and special guests for this three-hour music and spoken word special. Musicians include the Villagers' Conor O'Brien, Georgia Cusack, Katie Kim, Si Schroeder, Lisa O'Neill, Matthew Cassidy, Mossey Nolan and Seán Ó Riada plus Maeve Higgins will also join Donal in studio.
Speaking about the show, Dineen said: "It's a critical time in terms of Irish music and maybe the beginning of a Golden Age, I would hope and I think the show is representative of how good that is and why it's good. It's a snapshot of how music is in Ireland at this point in time."
Head of 2fm, John McMahon added: "Three hours of incredible music with Donal Dineen and friends, you wouldn't get it anywhere else on the dial. It's what makes working in 2fm an absolute privilege."
Watch Villagers' Conor O'Brien talks to RTÉ TEN about the show here

Christmas Day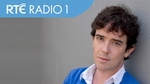 Cathal Murray's Christmas, 6am, Radio 1
For those who are too excited to sleep or (are parents of those who) just can't wait to unwrap Santy's presents, you're not alone. Cathal Murray will be in studio to accompany us through those special Christmas morning moments and performances from The Divine Comedy, Cathy Davey, Pugwash, The Club and Ryan Sheridan.
Mooney Tunes, 1.15pm, Radio 1
Whether you were at the NCH for the recent festive Mooney Tunes concert or not, there's a treat in store for music fans in this special edition of the show. Derek Mooney was joined by Daniel O'Donnell, Niamh Kavanagh and Finbar Furey amongst others. Speaking about the show, he said: "Mooney Tunes is the ultimate feel good concert, a rollercoaster ride of emotions. A musical juggernaut."
Ryan's Christmas Cracker, 12pm, 2fm
Tubridy Show fans have a chance to enjoy the programme highlights from throughout the year as the turkey roasts in the background. There is a lot to be packed into the two-hour show including interviews with Dermot O'Leary, Olivia Newton John and Bressie just for starters.
Watch the video of 2fm presenters wishing you a Merry Christmas and talking about their favourite Christmas pressies
St Stephen's Day
Maeve: A Celebration, 9am, Radio 1
Radio 1 is paying tribute to writer Maeve Binchy, who passed away in July this year, with a special programme presented by Evelyn O'Rourke. Speaking about the one-hour programme, the presenter said: "We decided that Christmas gave us a wonderful opportunity to celebrate the life and times of Maeve with her friends and family.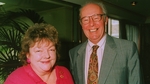 "Maeve Binchy: A celebration is a lively panel discussion show plus interviews with her pals Mary Maher, Renagh Holohan and Professor Declan Kiberd and Maynooth Academic Dr Moynagh Sullivan."
She added: "Maeve dedicated each of her 17 books to her beloved writer husband Gordon Snell and I recently went out to their home to interview him.
"We also feature an interview with her editor of 30 years New York based Carole Baron. The show offers a warm and affectionate portrayal of an extremely talented writer and communicator who sold over 40 million books."
A must listen for the many, many Maeve Binchy fans.
Listen to a clip of Maeve: A Celebration where her husband, Gordon Snell, talks to Evelyn about their relationship
Thursday December 27
The 2nd Republic, 1.30, Radio 1
Neil Delamere presents this half-hour comic debate featuring a number of Ireland's top comedians joining forces with some of our elder statesmen to build a new Ireland. Take a break from the movie madness for some comedy gold.
New Year's Eve, Monday, December 31
Countdown Concert, 10pm, RTÉ Radio 1
John Creedon will present a special show live from the NYE Countdown Concert in Dublin's College Green and he is not alone. A host of famous faces will join the presenter, including Imelda May and Bell X1. Speaking about the night, he said: "We'll be soaking up the atmosphere, hosting a gathering in our studio to ensure RTÉ Radio 1 listeners around the country and the world, can join us for the Dublin countdown." So whether you're there on the night listening in on your earphones or a cosy distance away, you can still enjoy all of the entertainment on the night.
JJ's New Year's Countdown, 10pm, 2fm
If you're looking to party your way from one tune to the next into the New Year, then DJ JJ Hartigan is at your service, as he brings us his musical countdown.
New Year's Day – Tuesday, January 1, 2013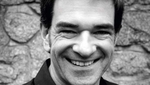 Hitting Home: 50 Years of the Irish Charts, 2pm, Radio 1
The morning after the night before, former Hot House Flowers singer and guitarist, presenter Fiachna Ó Braonáin rounds up his brilliant five-part music show by taking a closer look at what makes the Irish charts uniquely Irish. He finishes the series in style by playing some of Irish music fans favourite songs. Step forward into the New Year with a soothing, entertaining and informative look back.
Taragh Loughrey-Grant