Tom Fletcher of McFly has written about his battle with his weight in the band's autobiography and says he obsessed about being "the fat one" in the band.
In extracts from the book, published in The Mirror, the 27-year-old singer and guitarist speaks about his battle to lose weight while in the spotlight at the height of McFly's fame.
"I was obsessing about being the fat one in the band. I wanted to lose weight, but rather than going about it the sensible way, I pretty much stopped eating," the extract reads.
"I'd go to Starbucks and order a frappuccino and blueberry muffin and that was me for the day. Not eating apart from my daily Starbucks became my routine.
"Not only would I beat myself up internally if I consumed anything else, I'd be in a foul mood if we were working somewhere there was no Starbucks. One day my car was in the garage so I got up extra early and walked several miles to our local town to get one. It was an obsession - and a deeply unhealthy one."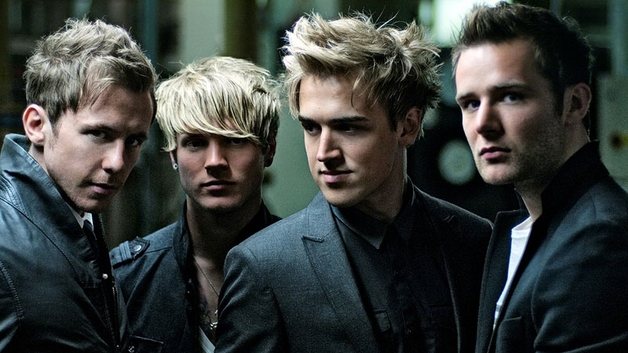 McFly members Danny Jones, Dougie Poynter, Tom Fletcher and Harry Judd
Last year, upon seeking treatment at The Priory Clinic, Fletcher was diagnosed with bipolar disorder. He speaks about it in the published extract, saying: "I hated everything. I'd never been the most sociable of people, but now I felt more anti-social than ever.
"I'd lost my enthusiasm for everything. Everything's bad. Nothing's ever going to be all right again – there's not even a reason to get out of bed in the morning. You can't remember what it's like to be happy."
The band's autobiography, Unsaid Things, is out now.