Shame actor Michael Fassbender has spoken about the "ridiculous" amount of success that he has enjoyed over the past year and that he feels very "privileged".
In an interview with MTV News, Fassbender said: "You start off and you just want to be working, so jobbing actors, you're already thankful for that opportunity. To be in this position that I'm in now, it's ridiculous.
"Somebody pull the plug on me now. I have to say I'm blessed. When I started out when I was 17, this was the pinnacle, to be working with people that I find inspiring, [that] I can learn from. It's a very privileged position."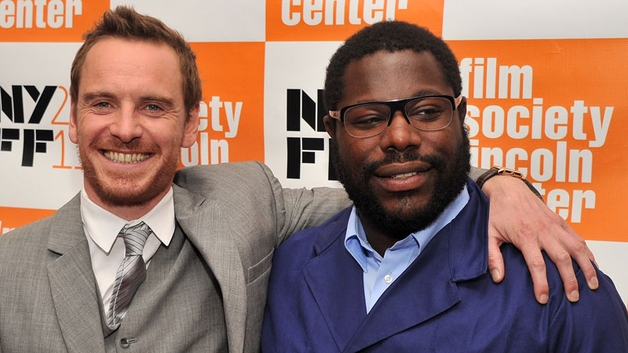 Michael Fassbender with multi-award winning Hunger director Steve McQueen
Fassbender also spoke about Hunger director Steve McQueen: "Steve McQueen gave me an opportunity, a possibility to show some sort of capability in my profession.
"It was coming at a point when we were about to go into a recession. That was going to affect this business as much as any business - less jobs for less actors.
"For him to take a risk on an unknown in a lead role, it changed my life, really. From that, I had all these amazing experiences with Andrea Arnold, Quentin Tarantino, Steven Soderbergh, Cary Fukunaga, David Cronenberg [and] Ridley Scott."