This September will see RTÉ's Celebrity Bainisteoir returning to RTÉ One on Sunday nights for its fourth series.
The GAA-based reality series has become a real favourite with viewers and this year it has once again attracted a wide mix of celebrities to take over eight established intermediate GAA club teams, all of whom are determined to win the title and bring home the Celebrity Bainisteoir Cup to their club and county.
The draw for the matches took place in Croke Park recently, where GAA President Christy Cooney announced which teams and bainisteoiri would be playing against each other in the opening quarter final round.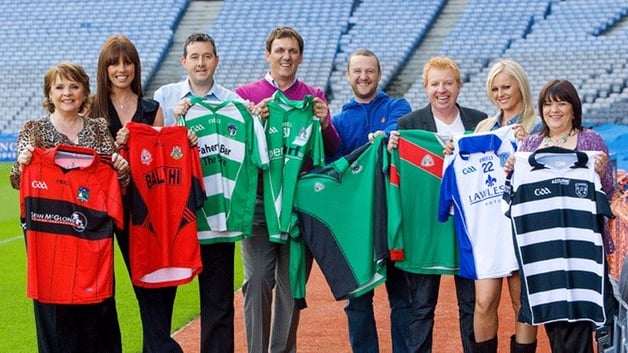 This year sees Celebrity Bainisteoirs manage the following clubs:

Gillian Quinn: Ballyporeen GAA Club, Tipperary
PJ Gallagher: St Patrick's GAA Club Donabate, Dublin
Amanda Brunker: Aughrim GAA Club, Wicklow
Tony Cascarino: Killeshin GAA Club, Laois
Brenda Donoghue: Kilcullen GAA Club, Kildare
Dana: St Michael's GAC Lissan, Derry
Tommy Flemming: St Patrick's GAA Club Dromard, Sligo
Paul Gogarty: Oughterard's Seamus Ó Máille GAA Club, Galway

Over the coming weeks, the bainisteori will begin training their respective teams and the clubs that are meeting each other in the opening round will compete in a physical challenge, which will see the victorious club claim home advantage.