Jane Fonda has shown off her incredible figure in tight-fitting white gown at the Cannes Film Festival.
The actress made a grand entrance at the Cannes Film Festival yesterday, playing up to the bevy of cameras and working the red carpet in a knockout figure-forming gown.
Her Emilio Pucci maxi dress which featured sheer panels on the front looked both sexy and elegant and proved that all those work-out videos have done the trick.
The actress has been very open about relying on surgery in the past, admitting to having breast implants in the 1970s, as well as having more surgery on her chin, neck and under her eyes last year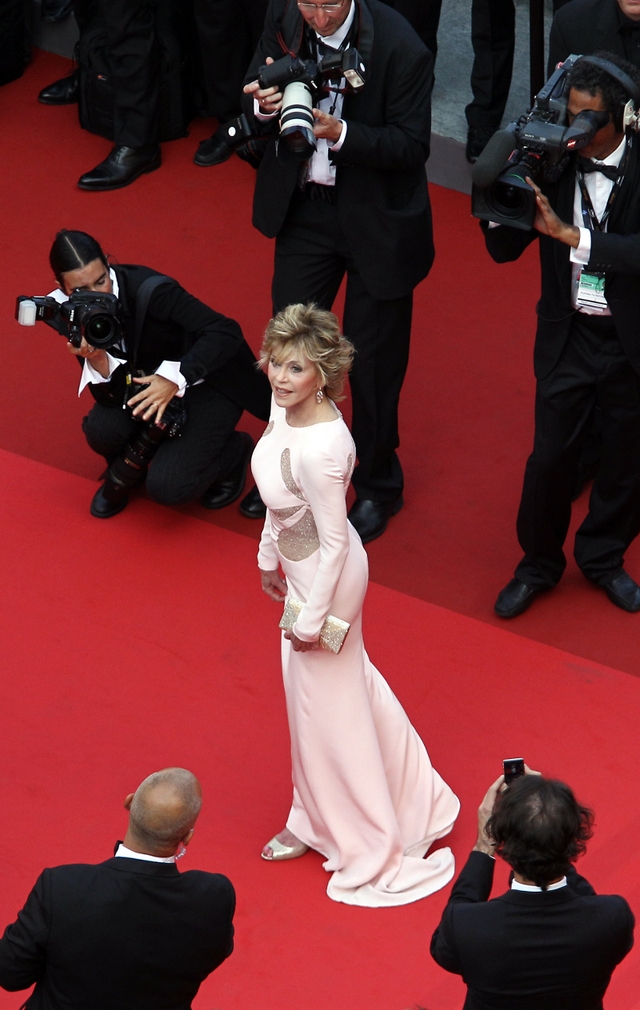 Jane Fonda, 73, looked incredible on the red carpet as she attended the premiere for Sleeping Beauty at the Cannes Film Festival

Speaking openly about her surgeries, Fonda says she did it so that her appearance would match her youthful energy.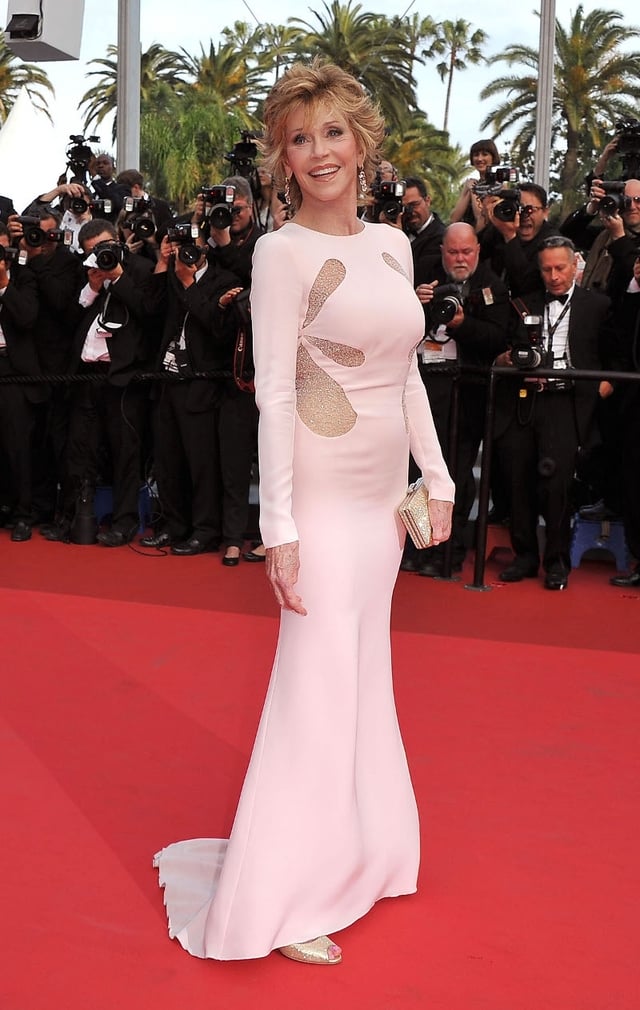 The actress chose an Emilio Pucci maxi dress which hugged her curves perfectly.
"I didn't think that I would want to have anything done, but it actually got to the point where I would startle myself when I saw my reflection in the mirror," she told the Daily Mail.
"I felt so great after a good night's sleep, and suddenly I'd look at a reflection of myself and didn't look like I felt."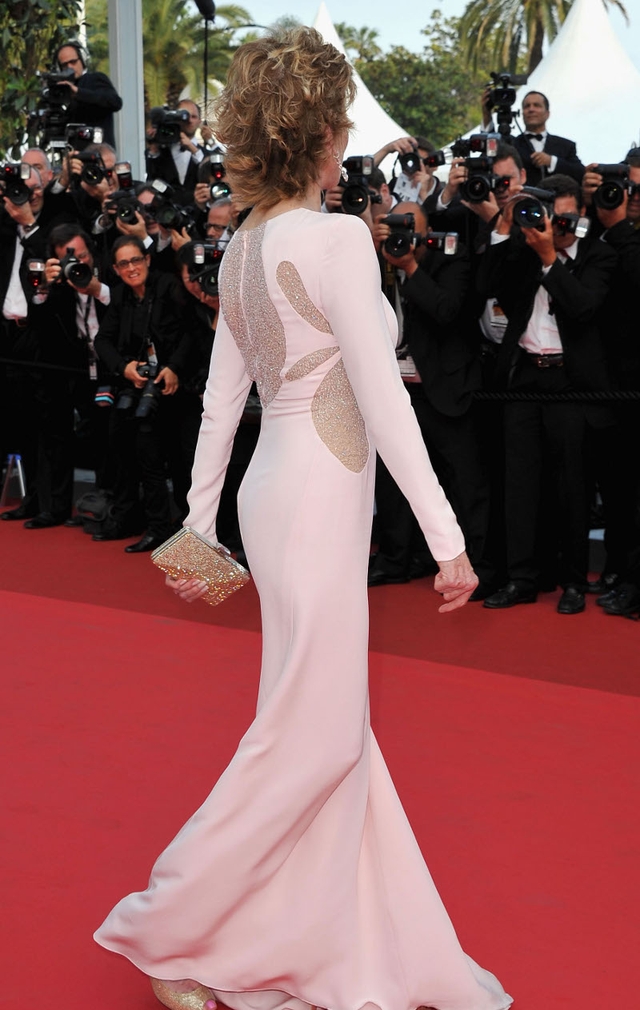 Fonda has released 24 fitness videos since 1982 - and they seem to be working!
Also in attendance and dressed to the nines were actresses Diane Kruger, Emily Browning, Bryce Dallas Howard and Rachel McAdams, who wowed the night before in Marchesa.
But all eyes were most definitely on Fonda, who teamed her dress with a pair of dangly earrings, gold clutch bag and matching shoes - we're seriously impressed!