Paul O'Connell, Director of the UPRISE Festival, dubbed the 'SXSW of Europe', writes for RTÉ about the preparations for this year's event, which takes place in Dublin on October 26th.
My UPRISE Festival Europe is three years old, and this year we take a major risk relocating home to Ireland from Amsterdam, knowing that the ecosystem isn't designed around festivals but formal standardised conferences. This is risky and could be the end of our journey if things don't go right.
Thursday October 19th 2016 was the day we brought our unique Tech Festival to Dublin for the very first time. It was a sisyphean task. Uprooting our festival from its homebase in Amsterdam and introducing it to a completely different country and a very different culture was a gamble. But in business as in life, there is no reward without risk. This year we double down on that risky move with a second 'cheeky' business festival in Dublin on October 26th.
Connect to each other, not to the technology.
For every edition our theme is different, and this time It's 'Migration of People, Money and Thinking'. Our four stages have 128 world class speakers conversing and arguing on topics like blockchain, scaling in Europe, innovation, brand and transparency in business procedure, with 66 hours of content over the course of one single day. We have introduced something new to Ireland in the form of a Culture and Beat Stage, discussing company culture, streaming technology and how music is adapting to an every changing world of users.
Opportunity for scaling
This year we bring 25 early and seed stage VCs to Ireland to connect to companies on the floor and develop deal-flow through introductions, investor clinics and stage feedback sessions. Over the past few years, we have found this a very effective way of getting a lot of coverage for companies looking to scale quickly and investors looking for quality 'product-based' companies in Europe.
The obligatory picture at the Guinness #ecosystemtour #tourists 😊😊 #upris4 pic.twitter.com/Nmx3fKyxzy

— UPRISE Festival (@festivaluprise) October 21, 2016
Kissing baby's heads
We have been very fortunate with the level of support that we have gotten from Dublin City Council. When we broke the Irish shores last year for the inaugural Ireland-based festival, they really pitched in and helped us reach out to an Irish audience that had never heard of us. It took a lot of saying hellos and meeting the right people from the business community. The lesson here is make sure your audience knows who you are and what you do - something we haven't had to deal with in mainland Europe for some time. Luckily this year we've been joined by KBC Bank, who have been instrumental in bringing our brand of festival back to Ireland.
If I have learned one thing from living in the Netherlands for nearly 10 years, it is how to measure the usefulness and potential of relationships, business and proposals quickly.
One of the principal factors in making the decision to move our festival to Dublin has been the geographical positioning that Ireland has enabled. We bring companies like Starling Bank, JP Morgan, Shazam, Circle, Deezer, Revolut, Barclays, Facebook, Warner Music, UNILAD and many more into the family of the festival.
Normal conference conventions
Our festival on October 26th breaks conventions. We don't supply public WIFI and avoid event apps that distract you from the main purpose of the festival. Connect to each other, not to the technology. We bring the attendees to the forefront to deliver value. We've never been a conference and we will never be a conference, and it's this distinction we stand proudly upon. We are a business festival (which is still confusing our Irish production crew). Being the lovechild of a festival honing the approachability/accessibility of that format whilst facilitating speakers, workshops, mentors and exhibitors on our marketplace is a tricky balancing act.
The Cost/Benefit Analysis
If I have learned one thing from living in the Netherlands for nearly 10 years, it is how to measure the usefulness and potential of relationships, business and proposals quickly. I'm not always right, but I think you can learn if the proposal is built on experience or hope. Experience is safer, and hope is risky. As with the festival, the person delivering the proposal is the selling point. This fed directly into our People First, Technology Second mantra.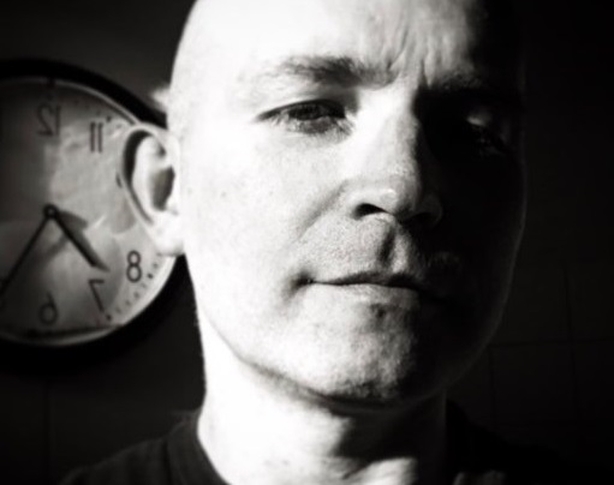 Our philosophy from the very beginning is that we help companies that help themselves, and this applies to the companies in our Exhibitor Marketplace. This is the heart of the festival, and holds early stage companies to multinationals like Microsoft. The trick here is that everyone is clear on what their goals are - from recruitment and investment to partnership, we help each company deliver on their particular KPIs.
We want to bring the right people together. Since most of our attendees come from outside of Ireland, we aim to further connect the Irish ecosystem and solidify ourselves as a platform for growing European companies and brands to connect to more talent and fresh ideas in a practical fashion.
Whether this works or not, we will find out on October 26th.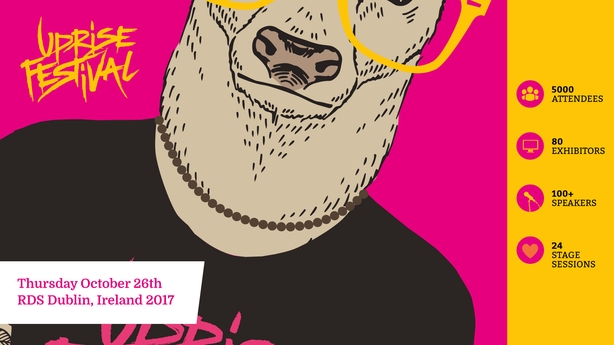 Find out more about UPRISE Festival Europe 6 here.