Rudimentary, boyish and gutsy cuts are the matter in hand on these BBC sessions from 1963, 1964 and 1965 and the screaming girls on the cover of Tommy Tucker's Hi Heel Sneakers prove how much hysteria the band could generate in 1964.
I see what Keith Richards means when he remarked recently that he would remix the tunes if he had a say in it. On Satisfaction, the guitar riff is too prominent, the drums sound dull and perfunctory, while a rather listless tambourine does its best. Overall it's just not as good as the original single.
The live, scraggly tracks gathered here are mostly covers from over 50 years ago of R 'n B gems, such as Chuck Berry's Roll Over Beethoven and indeed the influence of St Louis's finest is evident throughout. Bo Diddley's Mona is essentially the same hypnotic riff as Not Fade Away, which presumably supplanted it in time. Somebody - Jones? Richards? - is getting that warped, echoey guitar boom perfect, these students aped their gods faithfully. Make no mistake, these guys sat on their beds in their bedrooms and took hours to get things right on their guitars, they did not at all sashay into full-formed rock 'n roll.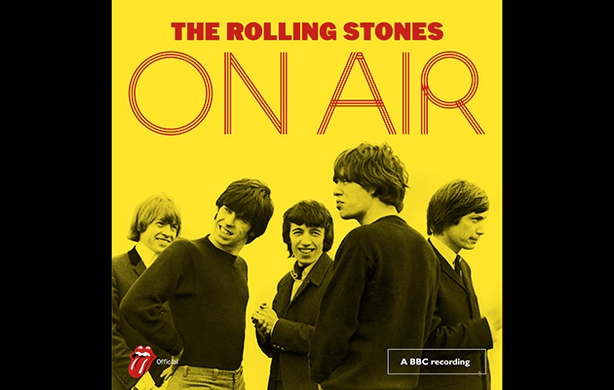 There is a ramshackle flavour to the version of It's All Over Now, recorded on, goodness, The Joe Loss Pop Show. On Memphis, Tennessee, Jagger enunciates all his words like a good elocution pupil. The Last Time is pretty much note for note as it sounded on the original single.
The stuff most of us don't know is probably more interesting, the curios that bit the dust early. I could imagine Joe Dolan and the Drifters having a big hit with Arthur Alexander rueful, mid-tempo love ballad from 1961, You Better Move On which was also covered by by Bobby Vee and by The Hollies. Joe would in truth have given it load more socks than Jagger, which didn't really suit him somehow.
All in all, these honest-to-goodness aural documents are not too far beyond the figurative garage from which these strutting youths emerged in dim and distant Deptford. Them had a similar sound. Jagger's insouciant slouch is already in place on the 18-track album, the dark sonic squalls that made the second generation of fans really love the band at full tilt were yet to come.
Who indeed would have dreamt the moody mysteries and between-the-eyeballs hits of Gimme Shelter, Honky Tonk Women et al as they slunk along in the shadow of Chuck B in 1964? Shortly afterwards, it seems in retrospect, things would evolve significantly, although time always creeps slower at the time.
Ultimately, it's down to which do you prefer - the expensive studios, the gnarled living, the slick, million dollar-sound the band has motored with since the early eighties? That corporate, stick-thin sleekness ,the, er, lived-in, (almost died-in) baleful renditions of the Mount Rushmore hits.
Or do you yearn for early earnestness, coyly diligent covers, cheap amps, the primal, touching sound of a bunch of young lads who worked hard, mastered their instruments and learned to hold it together? If the latter's your cup of tea, On Air is for you.
Paddy Kehoe