As part of RTÉ Young People's Who's Your Heroine project, we asked young people across Ireland to nominate the women who inspire them...
The response was so overwhelming that in addition to commissioning a series of six original animations, we partnered with NCAD to create additional illustrations showcasing some of the many incredible women nominated by children, to be projected onto the GPO, Dublin, as part of the Herstory Illuminations Festival.
Read one of the illuminating essays below...
---
Giuseppina Rocca
Nominated by Grace Kenny
The person I choose is my granny called Giuseppina Rocca.
Giuseppina was born in Italy in 1952. When she was just 6 years old she got polio, a physical disability. She was in hospital for one year, and only got to see her mum & dad once a month.
In the 50s they didn't know what polio was, or how to treat it. The polio vaccine was invented but not available in rural Italy. Now we all get the vaccine when we are babies.
When she was 10, she had to move to Ireland to help her uncle with his fish and chip shop. She had to go to school and learn a whole new language. Nobody could say her name so they just called her Josie. She was the only one with a physical disability in her year.
Then, when she was 18 years old she met a man called Thomas O'Reilly and they fell in love. But Josie's dad did not want her to marry Thomas, because he wanted her to marry someone Italian. He was very strict. But she married him anyway.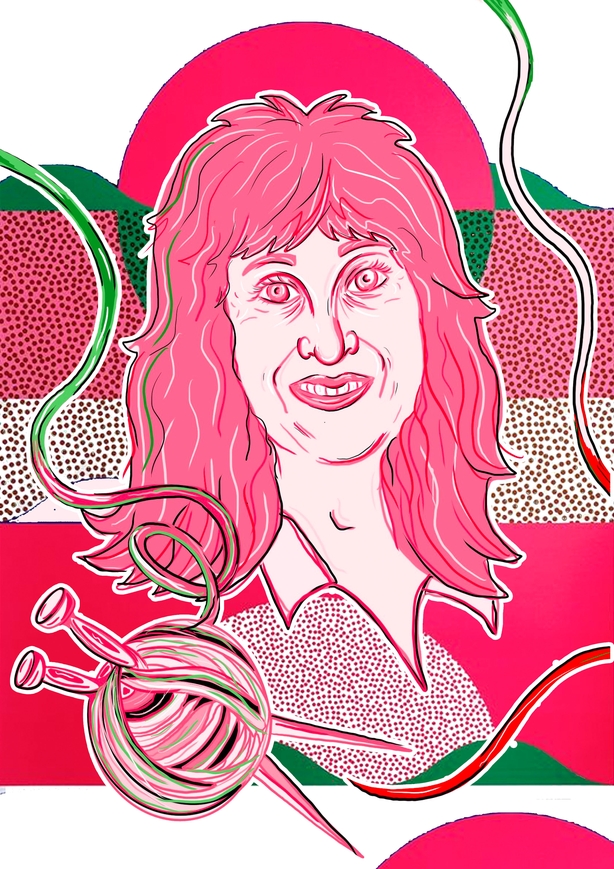 A year later they had a little girl called Claudina (my mum). Because of the polio, the doctors told her she would not be able to have children, if she did get pregnant she would have to stay in bed for 9 months. This did not stop her, and she was willing to do it anyway. When her dad found out she was pregnant he was so happy and finally accepted Thomas.
A year later, Josie's mum and dad went back to Italy, and Tom and Josie took over their fish & chip shop. They had four boys after that (not at the same time). Tom and Josie ran their own business and worked 6 days a week and raised 5 children.
Another amazing thing my granny achieved was learning how to drive with her disability, it was an automatic car that they adapted for her. She is now 67 years old, and goes protesting for Polio survivors, she now has post-polio syndrome, and may end up in a wheelchair.
She is now retired and she minds me, and my brother and sister after school. I love spending time with her, she teaches me how to knit and sew. She has lots of patience and is fun to be with. We do baking together. She has lived an interesting life. She has 4 grandchildren and one on the way.
She is amazing and she has never let her disability stop her. That is why she inspires me. She has gone through so many obstacles with her polio, and on top of that she had to learn a whole new language, go to a new school and make new friends. And raised five children while working six days a week. She is amazing in every way. I LOVE HER SO MUCH.
I have NEVER heard her complain once even if she is in pain or is finding it hard. She might not be able to do everything others can do but I know she has the same kind heart as everyone else, and a lot more.
Read more of the Herstory Illuminated essays here.
RTÉ has partnered with the Broadcasting Authority of Ireland, Herstory, EPIC The Irish Emigration Museum and Underground Films to bring the stories of Ireland's greatest female trailblazers to Irish screens - find out more here.