For the Herstory on RTÉ project, we asked schoolchildren across Ireland to nominate the women who inspire them, and to tell us why. From hundreds of entries, 6 were chosen to become the subjects of original RTÉ animations. Read one of the winning submissions below...
Watch the story of Dr Norah Patten here, and read the winning submission below...
Dr Norah Patten
Nominated by Clara Bermingham, School Loreto Beaufort Rathfarnham, Co. Dublin
My heroine is Dr Norah Patten, from Ballina, Mayo. I think she should be the subject of an RTÉ Junior animation show because she is very inspirational. At 11 years old she visited NASA, she decided after that trip she wanted to be an astronaut. Norah is doing everything possible to make this dream come true and to be the first Irish person in space. She studied engineering in college and is now a Citizen Scientist-Astronaut candidate with Project POSSUM, training to go to space.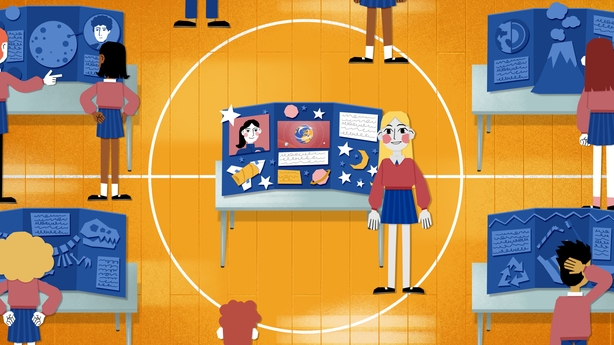 She is determined and hardworking, and she never gives up. Because of this I think she makes the ideal heroine for girls my age or any age. Her message is simple: "dream your own dreams and Shoot for the stars". I know she will do it and hopefully, I will follow in her footsteps and join her among the stars!