Turbulent Times for the Man Who Made Ryanair is the subtitle of the recently-published biography of Michael O'Leary, from journalist and broadcaster Matt Cooper. RTÉ's Political Coverage Editor David Murphy has been reading the 368-page work.
There are few consumer brands which have been born in Ireland, hit the jackpot and become big international names. Among the largest are Guinness, Baileys, Kerrygold – and, of course, Ryanair. The airline evolved from a small regional carrier to an international player which wins customers from Lufthansa, British Airways and Air France in their home markets. Today, Ryanair's network spans Israel, Ukraine, Finland, North Africa and almost every country in-between.
A central thread of journalist Matt Cooper's account is that Michael O'Leary - The Man who Made Ryanair of the subtitle - is driven by money, and that has always been his motivation. Cooper does a comprehensive job of weaving this thesis through the story of O'Leary's career. Growth at the airline has been phenomenal. Twenty years ago, it was carrying four million passengers per annum – last year that figure was 120 million.
Arguably, O'Leary is Ireland's most successful businessman. The other business legend who created a brand on a global scale has been Tony O'Reilly, who invented butter giant Kerrygold and ran Waterford Wedgwood and Heinz before going bankrupt. O'Reilly's career has also been charted by Cooper in his book The Maximalist.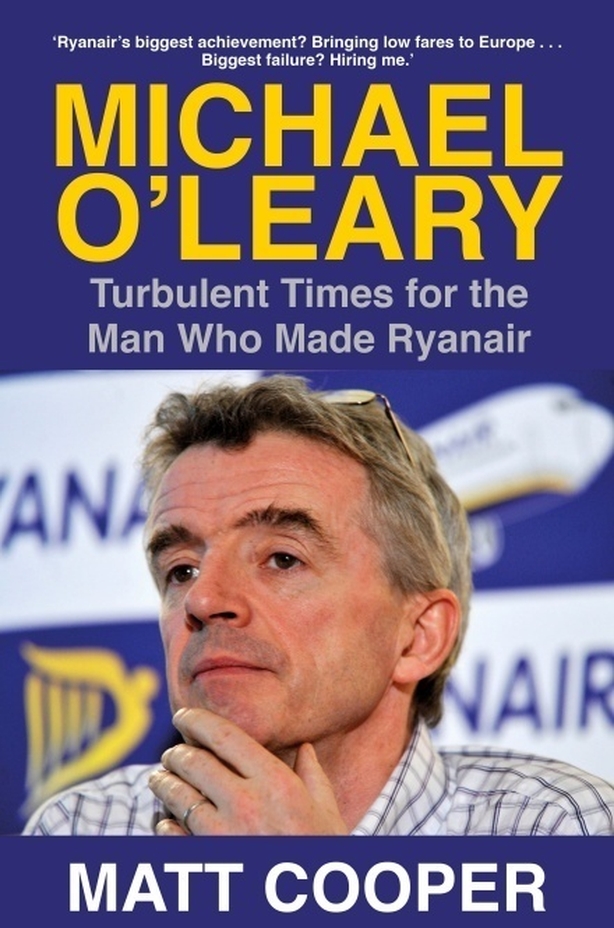 Matt Cooper's book brings the airline's story up to date and gives excellent insights into O'Leary's recent succession of U-turns. These include transforming the airline's image from cheap and rude to affordable and polite; embracing technology after a slow start; and opening negotiations with unions after shunning them for years. No success story can be attributed to one individual. Cooper adroitly explains the role of other executives without whom Ryanair would not be the phenomenon it is today.
He also sketches how O'Leary emerged from the shadows as a backroom man and chief enforcer for his mentor Tony Ryan. O'Leary realised he could be a colourful frontman for the airline, and generate endless free publicity for Ryanair.
This book is an easy read and avoids a torrent of excessive facts and figures. At the root of any business biography is the simple question: what makes this individual tick? For some entrepreneurs it's the thrill of success, for others it's the excitement of starting something new.
According to Cooper, Michael O'Leary's motivation is simply money.
David Murphy is RTÉ's Political Coverage Editor.