Nuala O'Connor writes with a true and at times spell-binding voice, and each of her nineteen short stories is so self-contained it could be a novella. 
In Consolata, Helen brings her new love Matthew to visit her widowed mother Verona. Home rekindles memories of  Helen's girllhood and afternoons spent in a beautiful orchard belonging to neighbouring nuns. Against the backdrop of a blossoming love affair, there's an exploration of grief and memory and a shocking revelation. With a brutal and sudden one-liner O'Connor exposes the skeleton in the closet. It's a startling announcement and the reader is left reeling.
Elsewhere themes of  singledom, inheritance and childlessness are explored, lives and promises may be unfulfilled but they are not damned. O'Connor's characters are complex, vibrant and pleasingly unpredictable.
Napoli Abú tells the tale of two lonely hearts, tossed together as frustrated travelling companions. "Partners in the pathetic," Tara is scathing of Beatrice and her allergies, her "miniscule lips", "the dour set to her face". But Beatrice is a dark horse, not as we or Tara expected. This is what O'Connor does best, demolishing our expectations - she is the housekeeper in Room 313 wanting to "catch people doing things that are the stuff of locked doors". Her characters have lived, loved and lost, and are grappling with the way of it.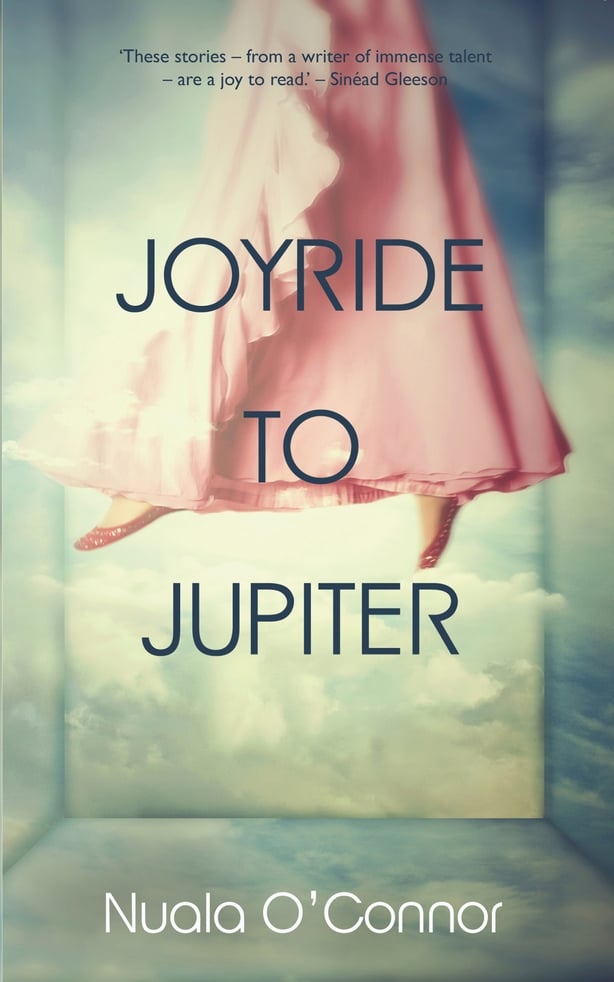 The title story, Joyride to Jupiter defiantly probes dementia and the demands of old age. The terrors that we all face are bleakly laid bare, but with courage and acceptance. American Wake is a glance into the heartbreak of the emigrant of yesteryear, while Shut Your Mouth Hélène describes the similarly dispossessed shedding their baggage - literally - en route to the new world.
The wonderful brevity of Fish - a mere two pages - will put a smile on your face, it's a quirky, feel -good nod to the tyranny of middle age. This is no-holds-barred writing, capturing the vicissitudes and spontaneity of life, it is utterly heart-warming. "When you have seen your neighbour in the raw - and he has seen you seeing him - i t cannot be undone".
Some of the characters in the 154-page collection are flawed, disillusioned, marginalised, the sexual nun, the mistress, the childless woman, even 'Jesus of Dublin' is given a voice. But above all there's hope. You'll come away from this collection re-adjusting your perspective, refreshed and charmed.
Joyride to Jupiter is a tonic for the soul.
Abigail Tuite