Nationwide on RTÉ One marks the centenary of Brendan Behan's birth with a special programme including an interview with his daughter Blanaid Behan - watch it here.
'I was asked one time had success spoiled me and I said, no I was always like this. It changed my way of life – I suppose I go to better beds, but sleep less well.' - Brendan Behan
From the slums of Dublin to London's West End and Broadway, Brendan Behan is one of our most famous Dubliners. Often referred to as more of a player than a playwright, Behan was a one man show in himself!
On the centenary of his birth, Nationwide's Anne Cassin looks back on the life and work of Brendan Behan, revisiting many locations of Behan's city including Russell Street in the north inner city where he grew up, Mountjoy prison, the house in Anglesea Road, Dublin 4 which he bought with his wife Beatrice and his grave at Glasnevin Cemetery. The programme also features his daughter Blanaid Behan; writer and director, Peter Sheridan; historian, Donal Fallon and academic, Deirdre McMahon as well as archives of the man himself.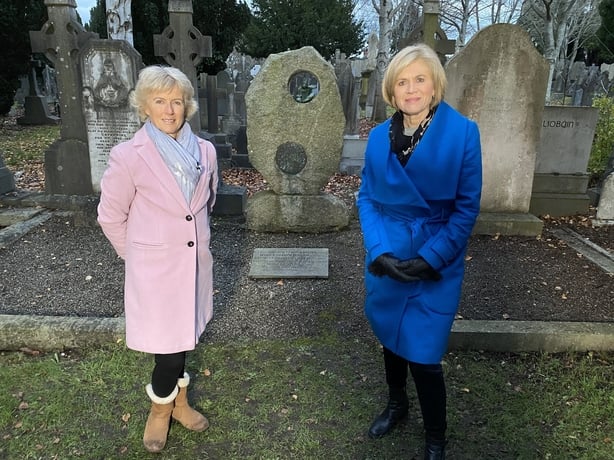 Having grown up in a staunchly republican household in the Dublin's north inner city, Behan becomes a member of the IRA at the age of sixteen when he takes off to Liverpool on a solo mission. According to Donal Fallon, "Behan without sanction from any superior, arrives with a suitcase of explosives and just what he intends to do is still in question; but most likely the plan is to attack Liverpool docks. He is arrested in the process, lodging in an Irish B&B essentially". The arrest in the guest house features in the opening pages of his book Borstal Boy, which is based on Behan's experiences in a Borstal institution in Hollesley Bay in Suffolk.
Blanaid Behan tells Anne Cassin that she feels close to her father when reading this book. "I am very fond of Borstal Boy," she says, "because I think it's a very much autobiographical account of his early life. And because I was so young when my father died, it gave me an insight into the sort of person he was; really someone who wasn't much older than I was when I was reading the book.'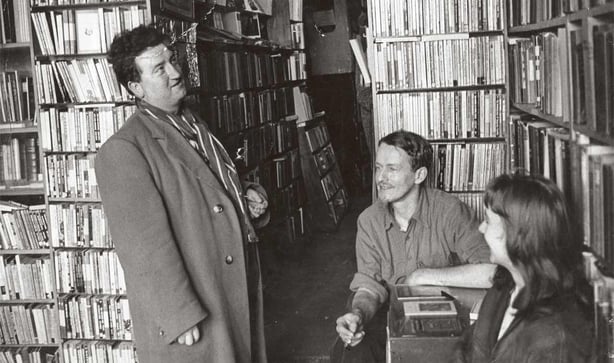 Not long after his release from Borstal, Behan finds himself behind bars once again, for an attempted shooting in Dublin of two detective guards at an Easter commemoration in Glasnevin. Sentenced to 14 years, he was released after four because of a general amnesty but went on to spend time in and out of Mountjoy for various other offences in the 40s, including drunken behaviour.
Whilst inside, the hanging of a fellow prisoner Bernard Kirwan took place in 1943, inspiring Behan to write his play The Quare Fellow, which opened to critical acclaim in London in 1956. Success of another play, The Hostage followed in 1958, and soon Behan was darling of West End and Broadway. Peter Sheridan talks of Behan thrilling New York audiences: "The idea of an ex IRA man, who had a play on in Broadway called The Hostage; he was a man who could talk; he was a man who could sing; he became an absolute sensation".
Behan adored the attention and loved to enthrall his fans with stories, songs and chat. He even became famous for interrupting his own plays, but it wasn't long before his fame caught up with him. Soon his audiences grew weary of the rowdy, reckless drunk, and in the end, this dangerous stereotype completely overshadowed his work. The more he drank, the less he wrote, and the sadder he became. Referring to his final RTÉ interview a few months before he died, Peter Sheridan comments "By the end it was profoundly sad and nobody could look at that and say – ah sure – it was only a fellow having a few drinks. You couldn't say that about him. Pitiful".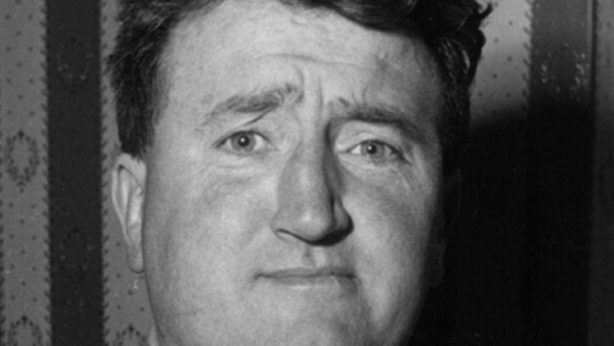 Behan didn't know how to stop and he was dead by the age of 41.
The caricature of the wild Irish drunk didn't go down too well at home either, and Behan did not always feel appreciated here. "The Irish are not my audience," he said, "they are my raw material".
Deirdre McMahon, who has recently completed her doctorate on the work of Behan, says that "The very sad thing is the attention to Behan's fame and to his notoriety completely distracted from an appropriate attention to his literary achievements. And if there is anything that we can do in this centenary year is to concentrate on that. Perhaps to move away from the public image of Behan and to reassess what he actually had to offer".
Nationwide celebrates the centenary of Brendan Behan's birth on Wednesday 8th February at 7.00 pm on RTÉ One - catch up afterwards via RTÉ Player.