Playwright Conor McPherson introduces his classic play The Weir, which is currently enjoying a critically acclaimed revival at The Abbey Theatre, with an ensemble cast featuring Downton Abbey star Brendan Coyle, who featured in the original London production of the show twenty-five years ago.
---
In the 1980's, when I reached my mid teens, I found myself going to visit my grandfather, Jack McPherson, regularly.
The Sligo train from Connolly swept me from my life in Dublin to an entirely different world where my grandfather lived alone, near Jamestown in Co Leitrim.
His little house was tucked away, down a dark winding boreen that ran alongside the river Shannon. And beside his house was a fairy fort no one dared disturb.
In the evenings, we would sit by the fire while my grandfather told me stories from his living memory: how a stooped man named McFadden had been cured of his ailment by the fairies; but when he returned again, asking for more favours, the fairies sent him away, twice as stooped over as he had been before.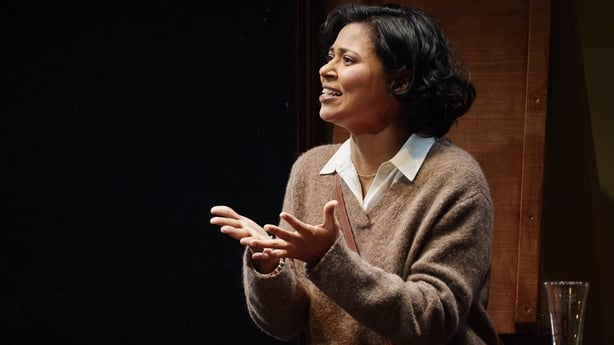 He told me how the house he grew up in had been built on a fairy road. And how knocking could sometimes be heard at the door in the dead of night. And how, as a boy, when the Civil War raged, he remembered a desperate man came to the door seeking refuge, but he was chased round the back of the house by other men who shot him out there.
Fact, fiction, history, ghosts, religion, and hearsay all woven together and I soaked it all up.
By 1996 I had stared working in London at the Bush Theatre. I put on two plays for them, This Lime Tree Bower and St. Nicholas. These plays attracted the attention of The Royal Court Theatre who invited me for a meeting. I told them I had an idea for a play where people told each other ghost stories. They asked me to write it for them.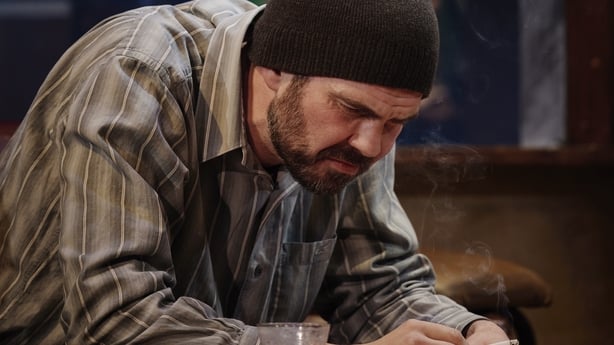 I wrote the play that summer on A4 lined paper in a variety of ballpoint pens.
Then I asked my younger sister Margaret to type the play up for me on an electric typewriter in her bedroom at home in Raheny - for the princely sum of IR£100.
The Royal Court expressed their satisfaction with the script and teamed me up with a brilliant young director, Ian Rickson who arranged to meet me in Soho at a café called Patisserie Valerie. We packed into a smoky, crowded room upstairs and read through the play together. Ian made some notes with a pencil and within a few months the play was in rehearsals.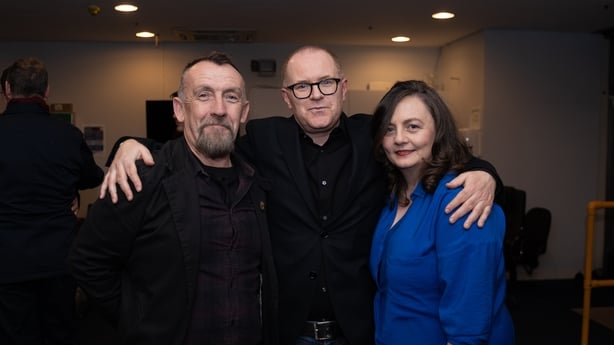 At that time the Royal Court was being rebuilt. They had no actual theatre in which to perform the play. So they rented the Ambassadors theatre, right next door to Agatha Christie's The Mousetrap.
The Weir opened there on July 4th 1997. It was supposed to run for four weeks but, due to demand, they decided to extend it to five weeks, then eight weeks, then nine weeks and then finally they phoned me to say they were moving the show into a larger theatre, the Duke of York's, in St Martin's Lane. And it continued to play there for the next two years.
Besides the exquisite first production the play received from Ian Rickson and the cast (including Brendan Coyle who plays Jack here at the Abbey), much of its appeal seemed to be hidden in the kind of stories told to me by my grandfather and the stories told to him.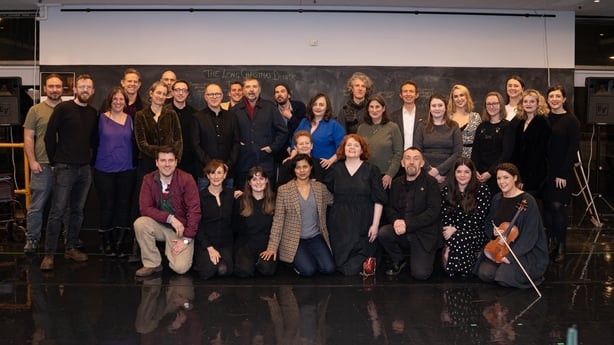 My grandad never saw any of my plays. He passed away before I managed to get going as a writer, but something of those times I spent with him had lodged somewhere in my work. In this way, it may be that a play like The Weir comes through a writer rather than being intentionally composed. I feel like I heard it and wrote it down.
And I'm very happy we get to hear it again now.
The Weir is at The Abbey Theatre, Dublin, until 14th January 2023 - find out more here.