Producer and Director Karen McGrath introduces The Outsider, her revealing new documentary about iconic painter Francis Bacon, hosted by U2's Adam Clayton and premiering on RTÉ One this December - watch The Outsider now, via RTÉ Player.
---
Not much was known about Francis Bacon's early years in Ireland, bar he had a difficult relationship with his father, he lived largely in Kildare and he left the country at sixteen.
Ireland was little more than a footnote in Bacon's life.
In 2020, however, Dr Margarita Cappock, art historian, contacted me about a book she reviewed, released by the estate of Francis Bacon which published diary extracts by his friend and early patron Eric Allden. She realised the significance these diaries had to understanding Bacon's time in Ireland - and that became the concept for our documentary Francis Bacon: The Outsider.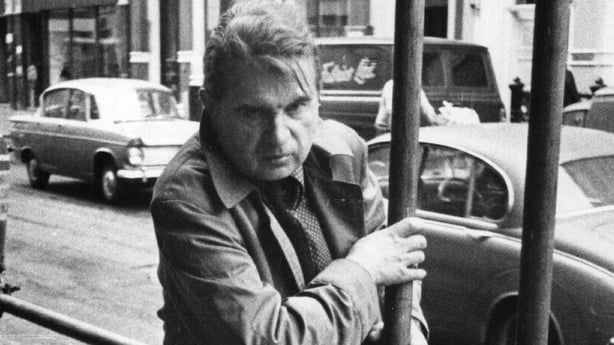 Having successfully pitched the idea to RTÉ's Executive Producer for Arts & Culture, Aifric Ni Chianáin and the BAI, we set about producing a documentary which would go some way towards exploring the relationship Bacon had with Ireland, the land of his birth, thirty years after his death.
Given the importance of Francis Bacon's legacy and the cultural influence he continues to wield, I felt that U2's Adam Clayton - a man with an understanding of art and an admiration for Bacon since his early years - was the right person to present our findings.
Adam started the road trip from 7 Reece Mews in London, Bacon's home and studio for his last thirty years (and now home to the Estate of Francis Bacon) before travelling to the Hugh Lane Gallery in Dublin and then to the West of Ireland, via Straffan Lodge in Kildare, and finally to Monaco where the Francis Bacon MB Art Foundation gave permission to film their unique and extensive collection of Bacon's early work.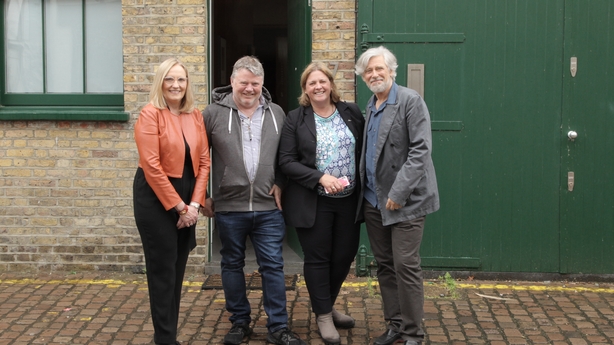 Once we went into production, the journey used the diary as our guide and supported the theory that the relationship Francis Bacon had with Ireland was far more nuanced than previously written. As a filmmaker nothing can be more exciting than making a story that is a genuine journey of discovery. so well evident in the enthusiasm of our presenter, Adam Clayton.
Kevin Cooney edited the story, with brooding landscape and atmospheric shots by John Fay to reflect the themes of darkness and light. Original music from Gavin Friday and Michael Heffernan create an undercurrent of tension and pain redolent of Bacon's work to cut with our footage of Francis Bacon's work from the recent Man and Beast Exhibition at the Royal Academy, London and Tate Britain.
The documentary reveals how the Allden diaries cast a new light on Bacon's early years. They offer an intimate account of Bacon's 1929 tour across Ireland and unveil details of family dynamics, previously unknown work and glimpses into Anglo-Irish relations at the time.
Shrouded in mystery, partly of his own making, these diaries uncover an alternative account of Bacon's relationship with his family and his childhood home.
The Outsider, RTÉ 1, Thursday 15th December at 10.15 pm - catch up afterwards via RTÉ Player.