'No better buachaill to knock a bit of crack and a few interesting thoughts out of a field in Carna...' In the epic new RTÉ documentary series Epic West, Tommy Tiernan tells the story of the West of Ireland through the rich body of culture it has inspired - watch here, via RTÉ Player.
Below, Director Maurice O'Brien and Producer Zlata Filipovic talk about Epic West and their own adventures with Tommy...
---
Maurice O'Brien, series director:
The production of 'Tommy Tiernan's Epic West was a fairly epic endeavour in itself.
I had always had the outsider's romantic love for the West of Ireland, and wanted to find out why this place had inspired so many artists, writers, musicians and filmmakers over the years.
The 100th anniversary of independence seemed a good time to try and dig in to the space it occupies in our imagination given that the West was the cradle of inspiration for so many of the political revolutionaries.
From the beginning we decided to take a very broad definition of 'The West', and in the series we travel from Skellig in Co. Kerry all the way to Tory Island off Donegal.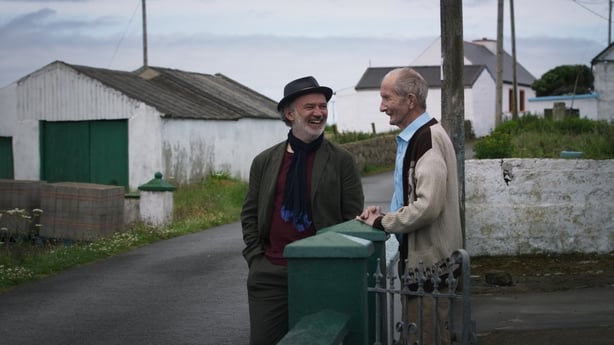 Production began in March 2020 so for most of our filming period Covid restrictions meant that there were few festivals and large public gatherings to attend. We spent more time than originally planned with Tommy on his own in various parts of the West - but no better buachaill to knock a bit of crack and a few interesting thoughts out of a field in Carna.
The very first shoot involved spending two nights on Skellig Michael - and it's hard to think of a more spectacular place to begin. It was such a privilege to have the island to ourselves for three days –well, except for the thousands of puffins who continually whizzed past us.
We could probably have made an hour long show out of that trip alone – maybe some day it will see the light of day, like a more psychedelic version of Puffin Rock for the spiritually perverse.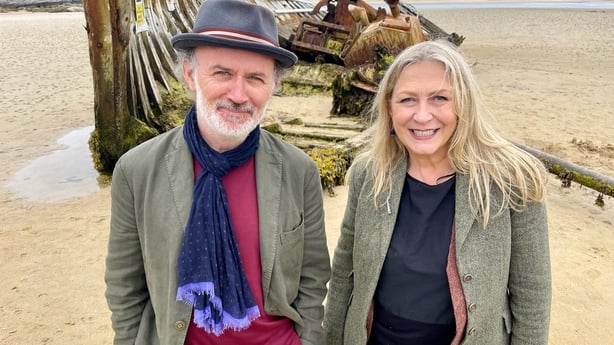 Tommy's main interest was in place – and how place produces feeling. Very often we'd trek to a location and not know what we were actually going to be talking about until we hit the record button. This was vaguely terrifying at the beginning, as a director, but it made for some great, spontaneous reactions.
Tommy's aims for the programme were to deepen his sense of connection with the West, and "to find freedom". I certainly feel more in love than ever with the West and its people. But as to whether Tommy fulfilled his own lofty ambitions – you'll just have to watch and decide for yourself.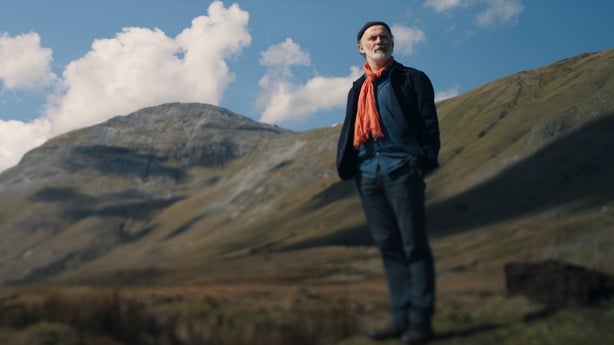 Zlata Filipovic, series producer:
Attempting to cover everything about the culture of the west of Ireland would have been an impossible task and we knew that we there would always be far many more things we would miss than we could ever include. So instead our guide became a combination of Tommy's interests and our own instincts, but also a deep presence of a place as a character itself.
The series was made over a course of the last 2.5 years with our travels taking us across quiet towns and roads of lockdown-stricken Ireland. From getting Tommy into a naomhóg off the coast of Kerry, finding a legendary Honda-50 to transport him through Connemara and Mayo, to taking empty ferries to Tory Island, we had a chance also to experience a different, quieter Ireland.
The particular time we made it in perhaps allowed us to hear the landscape speak to us more clearly and certainly gave the series a different flavour than it would have had in 2019 or now.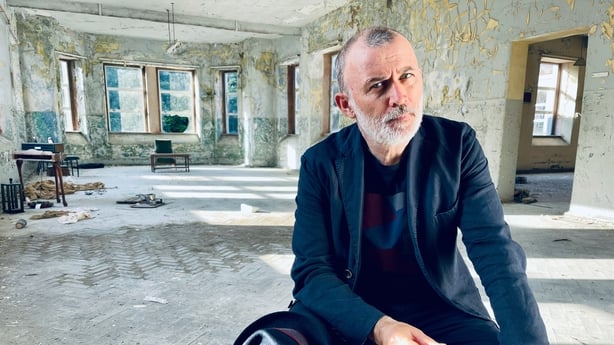 One of the most incredible locations though was a man-made place - St Brigid's Hospital in Ballinasloe which Tommy had a personal connection to. We walked through the old wards, saw discarded comic books and peeling wallpapers and trees growing within the huge former common rooms of those who spent their lives there. Their stories and presence were as palpable and silencing as the epic landscapes we also filmed in.
Some of the personal memories that will stay with me forever – some of the most breathtaking sunsets on the wonderful Inis Oírr, getting eaten alive by midges on the Great Blasket Island, and sourcing a bottle of poitín by meeting someone on a GAA pitch in Connemara so we could have our 'prop' for a scene.
We were blessed with some amazing weather (Connemara in particular liked 'showing off'), with a wealth of archive footage filmed previously by Crossing The Line Productions, our wonderful crew and engaging contributors, consultant Louis de Paor from University of Galway and, of course, Tommy who was generous with us in time and in spirit.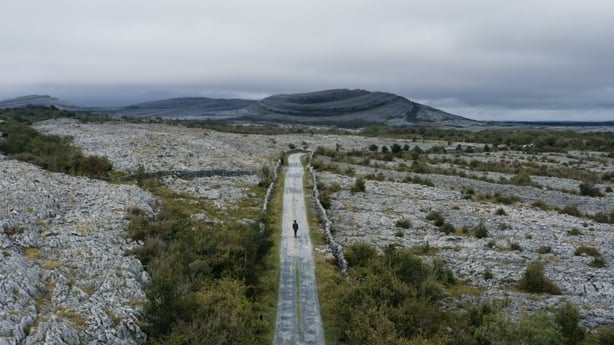 As the premise of the series states – this is a meander through the Irish imagination, an immersion into a place and creativity that came from it – and we can only hope that by watching, it may make you want to dig and explore further.
The concluding episode of Epic West is broadcast on RTÉ One on Wednesday, December 14th at 9.35 pm - watch the first episode here, via RTÉ Player.