RTÉ Culture proudly presents Lalla-Roukh by Félicien David, from this year's Wexford Opera Festival - watch above from 7pm om Saturday 12th November.
Lalla-Roukh (1862) composed by Félicien David, is presented in a newly commissioned adaptation of the spoken dialogues by Timothy Knapman.
The piece had its premiere at the Opéra-Comique in 1862.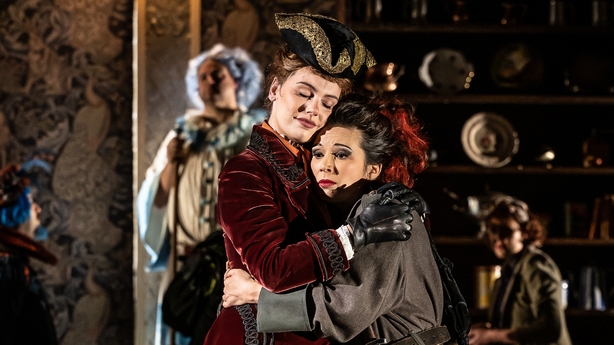 This production is conducted by Steven White, and Irish director Orpha Phelan directs. The title role will be sung by French soprano Gabrielle Philiponet in her Wexford debut, with former ROH Jette Parker artist Argentinian tenor Pablo Bemsch also making his Wexford debut singing Nourreddin.
The role of the narrator is played by Lorcan Cranitch.