Programme makers Sarah Blake and Treasa Bhreathnach introduce this weekend's RTÉ Documentary on One, which tells the story of an unusual series of events in 1967 when a coffin was being transferred from Shannon airport to the island of Inis Meáin by sling underneath a helicopter - listen to Miss Folan's Last Wish above.
---
RTÉ Documentary on One listeners will know that we regularly put a callout to the public for stories. Back in 2019, Paddy Deegan from Co. Clare contacted us about a story that he remembered making the headlines in April 1967, that has intrigued him for most of his life.
An Irish woman who died in Boston was being brought home to Ireland for burial on her native island of Inis Meáin, when there was a dramatic interruption en route to the island.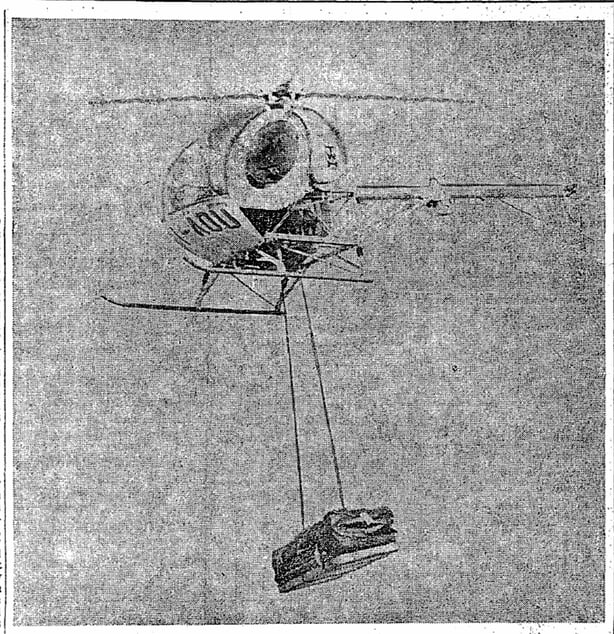 With lots of local help from the people of Co. Clare, Inis Meáin and surrounding areas, we set out to find out more about this story and were fortunate to be able to find many people connected to this story in Ireland and abroad.
The remains in the coffin were those of Miss Mary Folan, who had left the island for Boston in 1929 at the age of 18. Irish civil records, as well as American civil, immigration and travel records gave us a lot of detail about Mary's life. Although known as Mary Folan in Ireland and Máire Mhicí locally on Inis Meáin, she went by Mary Foley in America and spent most of her life as a nanny for an American family called The Duffetts. We contacted the Duffett family for their memories of Mary, and they told us how warm and kind she was. As an example of this, they recounted how the youngest child was often sent to his room for not eating his dinner on a Friday evening, Friday was always fish and he hated fish. Mary would quietly bring him up a sandwich after dinner so he wouldn't go hungry. The Duffetts stayed in touch with Mary long after the children grew up.
Shipping and airline records showed that, unusually for the time, Mary made a few trips home to Ireland during her lifetime. Sadly, Mary died of cancer at the young age of 56 and it was her final wish to be buried at home.
The man tasked with bringing Mary Folan's remains back to Ireland and to the remote windswept Aran island was a Cork-born Boston undertaker, Gene Sheehan.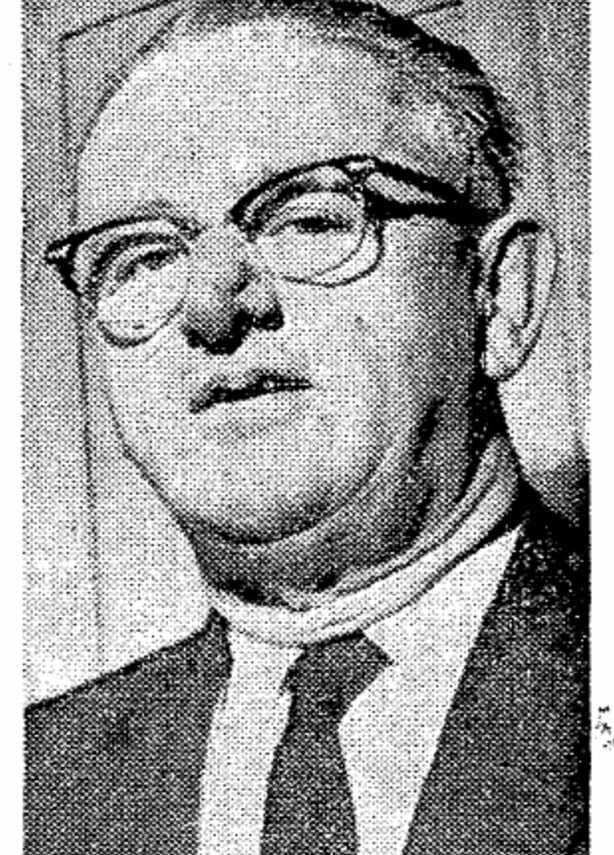 A close associate of Éamon de Valera, Sheehan had lived in America since the 1920s and was a prominent personality in Irish-American affairs. He was a frequent visitor to Ireland, making numerous trips home every year with the remains of Irish emigrants who died in the U.S. According to the newspapers, this trip with the deceased Mary Folan was Sheehan's 54th crossing of the Atlantic to Ireland with remains.
He came up with the novel idea of transferring the coffin from Shannon airport to the island by helicopter. Transworld Helicopters were conveniently located in Shannon at the time. Sheehan said the helicopter arrangements were made to avoid any difficulties involved in the sea crossing to Inis Meáin. He said, "As there is no docking facility on the island I would have to transfer the remains to a currach, which I do not fancy at this time of the year."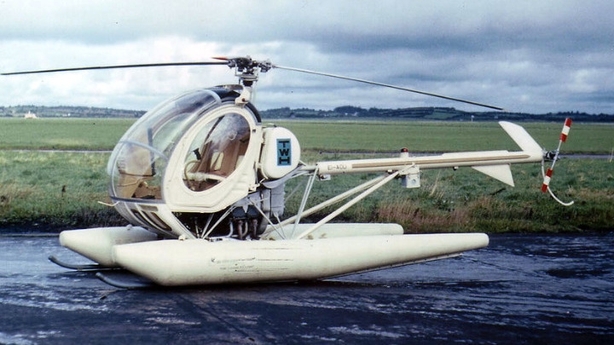 Former staff of Transworld Helicopters in Shannon vividly describe to us the tests that were carried out to carry the cargo – the coffin was placed in a sling attached to ropes which were then hooked underneath the helicopter. It was a method of carrying cargo that the helicopter company has not used before.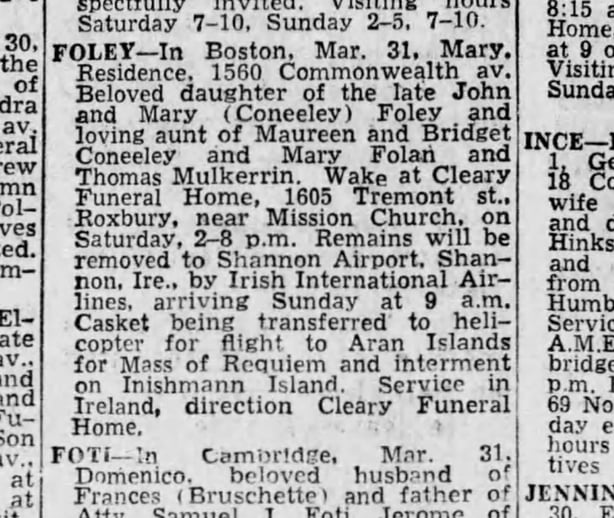 Mary Folan's death notice, which appeared in the Boston Globe newspaper, outlined the unusual arrangements: Remains will be removed to Shannon airport, Ireland, by Irish International Airlines, arriving Sunday at 9 am. Casket being transferred to helicopter for flight to Aran Islands for Mass of Requiem and interment on Inishmaan Island.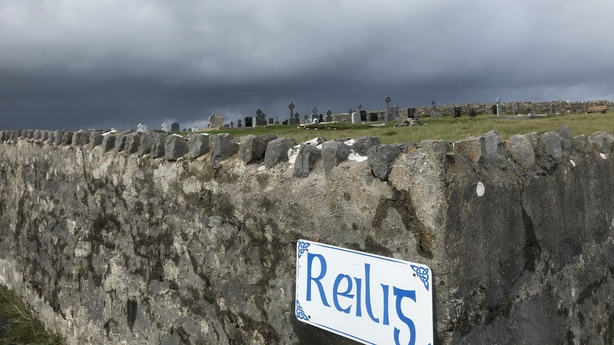 When we got in touch with the people on the island of Inis Meáin, we found relatives and neighbours of Mary Folan who remember her very well. They remember getting ready for the arrival of the coffin - the helicopter company had sent instructions of how to unhook the cargo from the helicopter. White blankets held down by stones were laid out in a field beside the church to mark the landing area.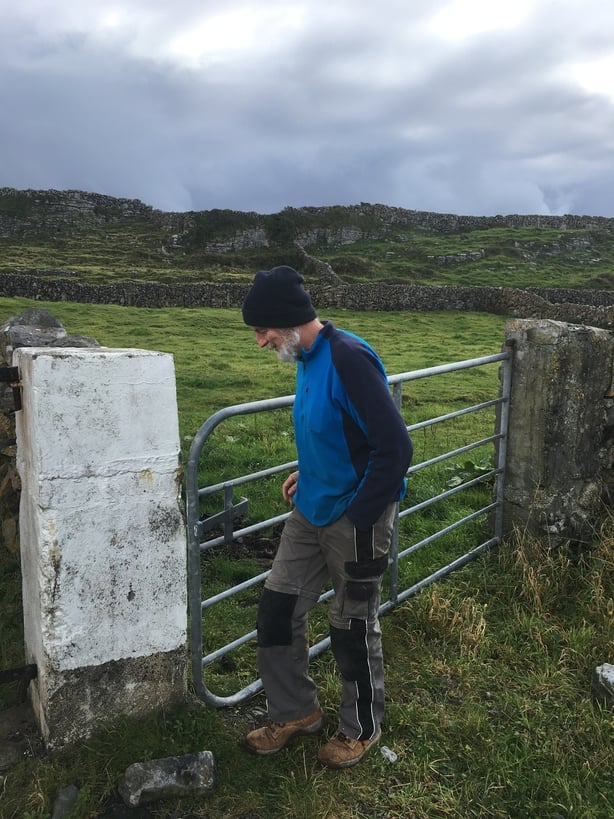 Fr Austin Fergus, now living in Mayo Abbey, Co Mayo, was the priest on the islands of Inis Oírr and Inis Meáin at the time. He recalls how Mary's grave had been dug and how he and the islanders were listening to a Gaelic football match on the radio as they were waiting for the arrival of Mary's remains.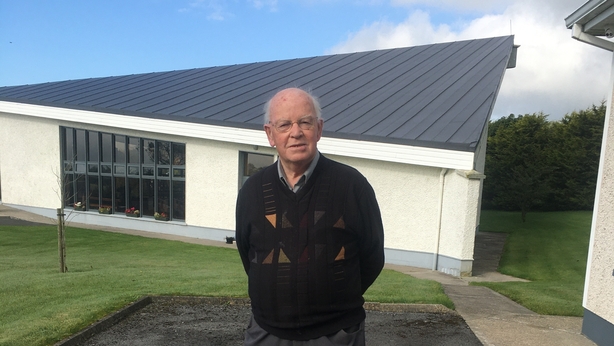 On attempting to transport Mary Folan's coffin from Shannon airport, a series of unthinkable events happened. The coffin broke away from helicopter and fell into a field in Ballynacally, Co Clare – not far from a country estate called Paradise. In the documentary we hear from local man, Michael Griffin, who was one of the first to come upon the scene. But this was only the start of things to come and more unfortunate incidents were to unfold on a second attempt to transfer the coffin.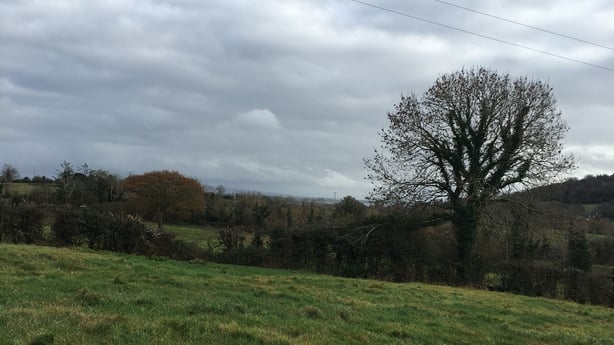 We were told by the people of Ballynacally that not long after this incident occurred, a TV crew from England came to the village to report on the story which had now made headlines around the world. We contacted the BBC, ITV and other production companies to try and track down this footage, but the tapes haven't been found so far. We'd be interested in hearing from anyone who might remember this footage or have further details. (Contact documentaries@rte.ie)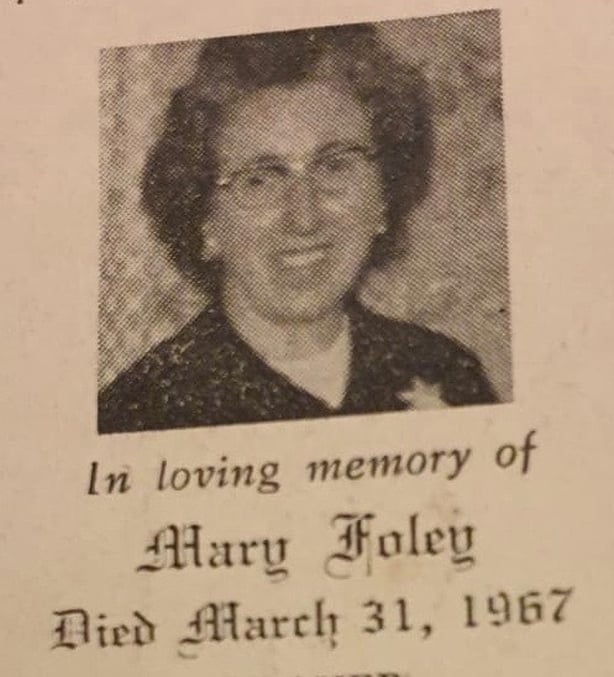 We're glad to have had the opportunity to collect first-hand accounts of this unique story while they are still in living memory. We're mindful that the woman at the centre of this story, Mary Folan, was dearly loved and is still dearly missed, but are also glad to mark Mary's final journey in this documentary some fifty-five years later.
Documentary On One: Miss Folan's Last Wish, RTÉ Radio 1, Saturday 29th October at 2pm - the programme makers can be contacted at documentaries@rte.ie. Listen to more from RTÉ Documentary On One here.