Programme maker Sharon Davis introduces this weekend's Documentary On One production, which tells the story of a young unidentified girl who turned up outside the GPO in 2013.
After a month-long Garda investigation, the girl's story made global headlines. But what happened to her since? Listen to Girl at the GPO above...
If you have any information on this story, please email documentaries@rte.ie
---
March 2022; She hurries past me into the Sydney court dressed in a black suit, blonde hair pulled back and covered by a scarf. Her face is hidden behind a COVID mask. She is tall and very thin, far different than she looks in the few photos that exist, a testament to her ability to hide and change her identity. After months of investigating this mystery woman, this is the first time I have seen her. Inside the court she sits half turned away from prying eyes, head down, a hesitant, lonely figure. The judge has to coax a response from her, demanding that she speak up.
Could this be Samantha Azzopardi, the waif like 'GPO girl' found wandering in Dublin in 2013 that police thought had been the victim of sex traffickers? The now notorious Australian woman with more than one hundred aliases has bamboozled police and immigration authorities on three continents.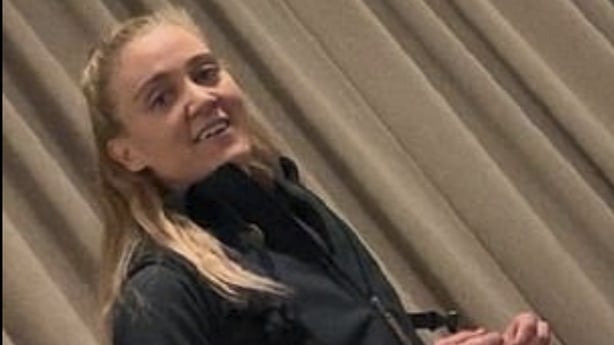 Amongst her many identities she's been a Russian gymnast in training for the Olympics, the daughter of European royalty and a US teenager on an FBI witness protection program. There is even initial confusion in the court today. She is being tried under the name of Emily Bamberger who, bizarrely, was one of her victims. How can this be? The judge asks her real name and a hesitant, barely audible voice replies "Samantha Azzopardi."
She has previously done jail time for her scams but this time he will sentence her to an intensive 3-year course of supervised psychological assessment and rehabilitation. Within months she will re-offend, applying for a job as a nanny to small children in Sydney under a false Polish identity, and at the same time turning up at a Jewish charity for homeless and vulnerable people again claiming that she has been sex trafficked. Samantha is currently in jail, awaiting sentencing on her latest charges.
So who is Samantha Azzopardi? How has she managed to cross international borders using false passports, seemingly at will? And why does she spend her life scamming people all over the world? For a year, together with the RTÉ Documentary On One team, I've been tracing Samantha's movements and talking to people from her past. We've spoken to the Gardaí, to the Australia authorities, to victims and friends of Samantha. There are no easy answers.
Detective Sergeant Aaron Power headed an investigation into one of her deceptions in Sydney in 2017. He told me that in his 33 years as a detective he's never seen anyone like her. "She's very sophisticated…using victims and witnesses from one scam to prop up and give bona fides to another scam. It becomes like a number of spiders webs superimposed upon each other".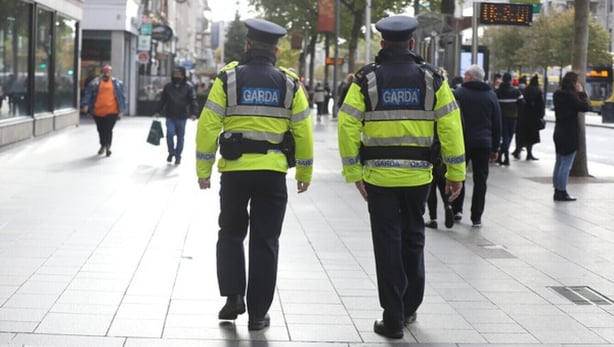 Most fraudsters we hear about are in it for the money. They swindle, cajole and trick their way into their victim's confidence. Samantha, aka the GPO Girl, is different. There does not seem to be an obvious financial motive to her cleverly orchestrated scams – at least not that we know of. She adopts fake identities and appears, at face value, to be a very good nanny, almost a dream come true for harassed parents seeking childcare. They say she presents as happy and confident - so different to her court demeanour - and their children instantly like her. But her victims the world over are scarred by their experience, often feeling humiliated and betrayed, having trusted the care of their precious young children to a complete fake.
On one occasion she pretended to be a talent scout and flew a young teenager hundreds of kilometres from Sydney to Melbourne for a fake audition. In 2019 she took two children in her care 100 kilometres from their home and used them in a bizarre scam at a mental health outreach centre. Later, in a victim impact statement read out in the Melbourne Magistrates Court, the parents told how unsafe they felt after they had been conned. They moved house and the mother lost confidence about leaving her kids in the care of others while she went to work, causing financial issues in the family.
And then there's the sex trafficked teenager con. It's a costly scam, tying up already stretched police and medical resources, which she has repeated in Ireland, Canada, and in at least four states in Australia.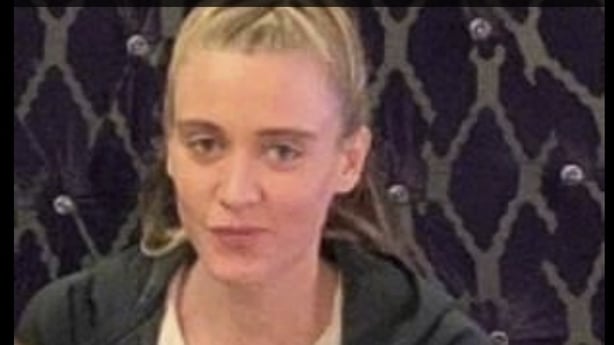 Why does she do it? Is there some deep trauma in Samantha's background, which sees her posing as a young destitute teen, the ultimate attention-seeking ploy? Has some childhood trauma propelled her to adopt fake identities in order to nanny someone else's small children? Therein lies the dilemma for the authorities.
Many mental health assessments have been prepared for the courts. But even these are unreliable. Samantha often gives different versions of her history to different psychiatrists. Can she be helped? Does she even want help? Or will she fall through the cracks of an overloaded mental health system, leaving the dead end option of jail as the only way to protect the community from her next scam?
Girl at the GPO airs on RTÉ Radio 1 on Saturday, Oct 15th @2pm Available to podcast now or listen online here.