Documentary maker Peter Mulryan introduces this weekend's Documentary On One production, which explores a notorious moment in Irish history - the 1985 prisoners' riot on Spike Island, off the coast of Cork - listen to Spike Island: Spontaneous Madness above.
---
A load of prisoners break out of an island fort in the middle of Cork harbour, set fire to the prison terrifying the locals. As 'Ireland's Alcatraz' goes up in smoke, the prisoners take to the roof and with the world's press watching, make their last stand.
You know you're getting old when you can't explain certain things to your kids because they are beyond their terms of reference; like pay phones, one TV channel and what exactly happened on Spike island that night in 1985.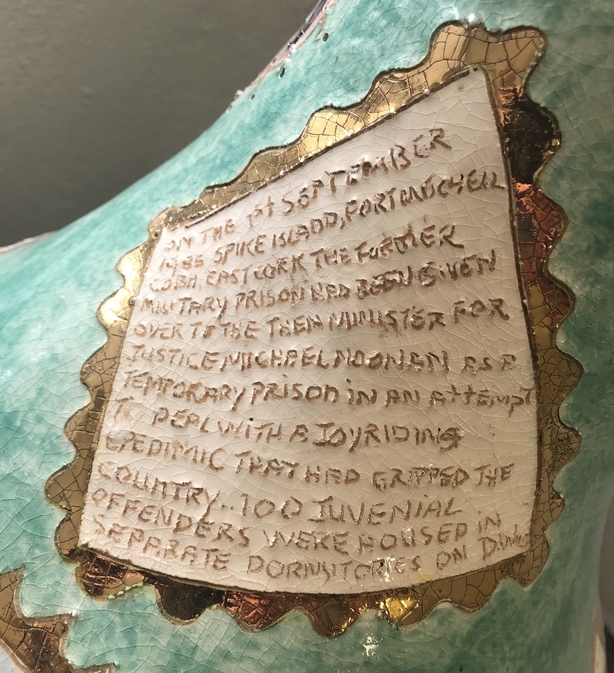 At the time we didn't know it, but Ireland was changing. What little industry we had was moving to even cheaper economies; one day Apple and Boston Scientific would replace Ford and Dunlop, but all that was in an unknown future.
1980s Ireland was a dull place, caught as we were between the old and the new; and those of us in our teens and twenties felt it most. With no work to be had, a qualification would get you to London but those with fewer prospects escaped into a world of petty crime, drugs and joyriding.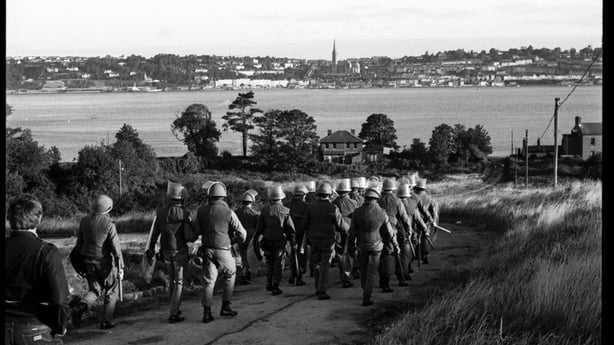 Although I am from Dublin, I remember the riot happening on Spike Island. There was a 'news flash' on the radio, then frightened locals on the television, and photos of the wanton destruction. When I moved to the area a few years back, the story seemed to have softened with time, now it was a slightly comedic yarn about a group of prisoners who broke out of a prison, only to break back in again. Like Rick Astley, the riot has been made over for the digital era. Spike was in danger of being Rick Rolled.
So what actually happened that night in 1985? Why were there prisoners there in the first place? Who was living on the island and what happened to them? So many questions, and no real answers. After all this story had never been told by those on the inside, so this documentary was born.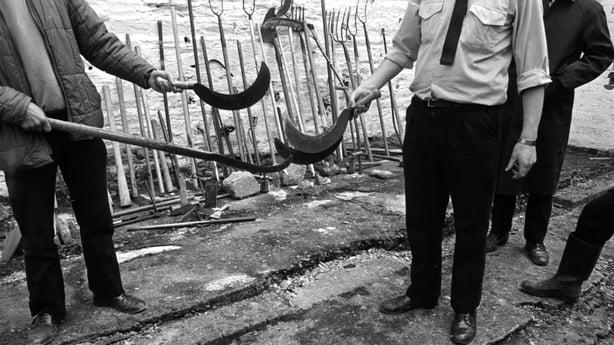 I felt it was important that all sides of the story be presented, but many of the senior players have already passed on and although I did talk to plenty of people, most wouldn't go on the record. My gut feeling that there was a story here worth telling was justified.
In the end, the events of the night are recalled by a prisoner and a prison officer; a journalist and a resident. There is no doubt that this was a dangerous and violent riot, and it changed the lives of all who were there. To be fair, the story is also not without humour, there's even an expected twist and a shot of redemption.
As for the title of this documentary, we simply used the words uttered by one of the contributors. The whole affair was quite simply "spontaneous madness".
Documentary On One: Spike Island: Spontaneous Madness, RTÉ Radio 1, Saturday October 8th at 2pm - listen to more from Documentary On One here.