Documentary On One: In 1970, a baby was born on a working class street in Dublin. He had spina bifida which compromised his legs. His home was beset with alcohol and violence. He developed a drug addiction and was in a dependency programme at the age of 9. At 16 he had been expelled from school, was illiterate and had been left on the scrapheap of life. But then something happened…boxing. And it saved his life. With a disability affecting his legs, he fought for a national kickboxing title, is now on the coaching team of a world class boxer and is passionate about training disabled children in sport.
How did he make this journey? Listen to Counterpunch above...
---
Counterpunch is narrated by Martin's daughter Megan, who talks about her dad's journey below...
Life isn't easy. As some may say "we all have our own battle to fight". Rocky Balboa once said "The world ain't all sunshine and rainbows, it's a very mean and nasty place". And this is where I introduce my dad, Reg Byrne, a man who has been through a many hardships, before the sport of boxing transformed his life. I have my own personal success story, and it would not have been possible without Reg Byrne - but we will get to that a little later.
Reg runs a boxing club, but not just an ordinary boxing club because this one specializes in classes for children with autism. Reg adores to see how much these classes can help children to develop different skills such as cooperation, communication and coordination.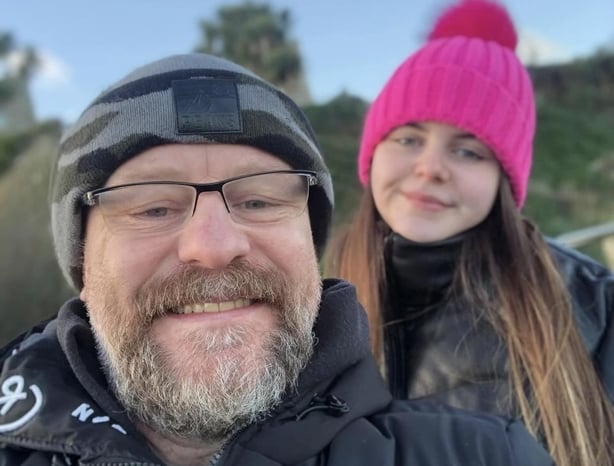 He's from Monkstown Farm and grew up here in the 70's and 80's, but "The Farm" was completely different back then. During this period, the Dun Laoghaire/ Monkstown area had a lot of social and economic problems. Also, my dad was living with another struggle throughout his childhood. He was born with Spina Bifida. In particular, it affects his legs. As a young child, he had to deal with the fact he couldn't walk properly. For a child this is difficult, because all they want to do is run around and explore but unfortunately he could not.
This was far from the only struggle Reg had. From an early age. he had to live with the fact that his mum was violent. She was also frustrated with the diagnosis of Reg's condition, because it wasn't well known back then. Due to this, she wanted to walk away. Some of the stories are truly saddening to listen to, but it's important that my dad told them to me as it opened my awareness to many other people who have suffered, and still are suffering to this day.
In Reg's life, all of this was starting to become a harder and harder battle until 1978, when Reg was eight and things were about to change. He had started sniffing glue. School was also a major issue for Reg as he couldn't read or write and his teachers' patience was wearing thin, very thin.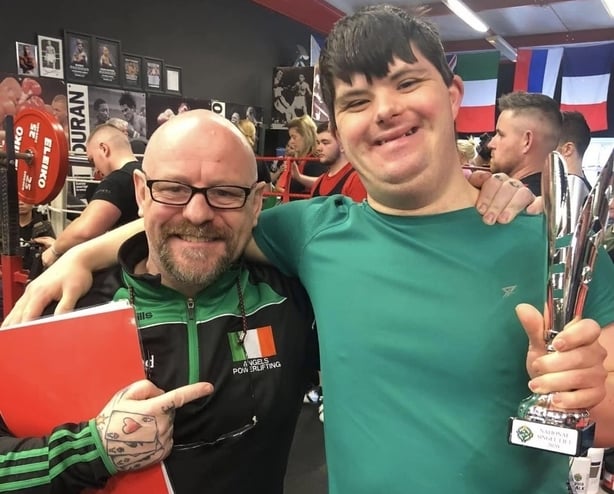 At this point, Reg was going through a catastrophic time. Violence was everywhere, he was expelled from school, he was illiterate and was trying to live a normal life whilst spina bifida was getting in the way. Then he met his guardian angel, Kevin Kane, who originally got my dad into boxing. Father Brian Power bought Reg his first pair of kickboxing boots. This is when Reg knew he was saved.
Boxing had saved him. Later on, Reg joined Drimnagh Boxing Club, a place to escape all his worries and box his cares away. My dad's life was starting on an upwards path when he met my mum in 1987 - and they are still together 35 years later.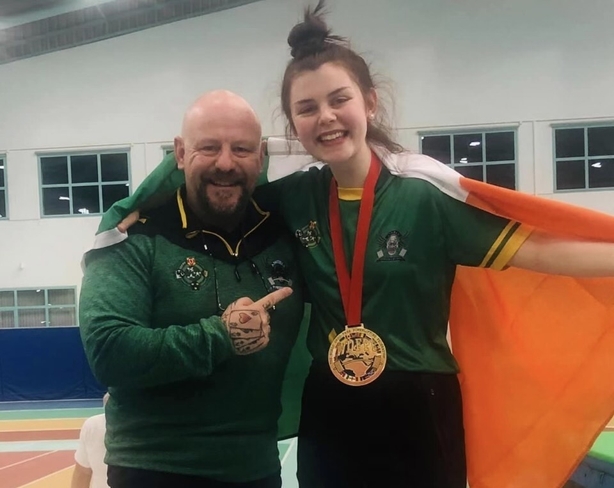 Lastly, I wouldn't be able to tell my story if it wasn't for my dad. I went from being bullied in school to winning a world title in powerlifting, thanks to the support of Reg. Also, I'm now a singer which I have always dreamed of. I would never have had the confidence to sing if it wasn't for winning those titles and my Dad being by my side every step of the way.
This is just a taster of what the documentary is about. Enjoy it!
Documentary On One: Counterpunch, RTÉ Radio 1, Saturday 1st October @ 2pm - listen to more from Documentary On One here.