Documentary On One: On the 11th of January 2021 the body of a homeless man was found on the grounds of University College Dublin's Belfield campus. The person who identified him confirmed that he had been living in UCD for decades and his name was Michael Byrne. He was to be buried in a modest grave with very little fuss but in fact this turned out not to be the case. Listen to Old Man Belfield above.
His passing was hugely mourned because Michael Byrne, or Old Man Belfield as he was affectionately known, had an enormous impact on the lives of tens of thousands of people. He left behind him an abiding question: "who was he and where did he come from?" Intriguingly, nobody seems to know.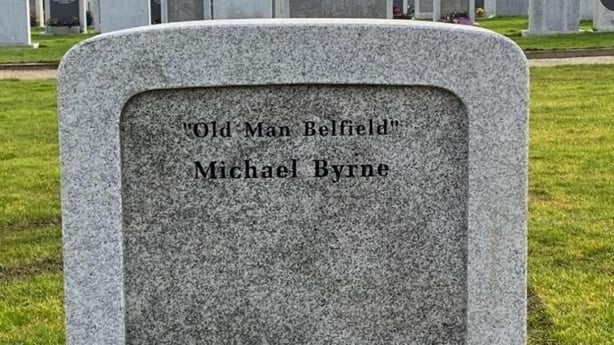 Michael almost never talked and was regarded by many as non-verbal although one contributor to the documentary says he did speak to her after he saved her from an assault late one night on the grounds of the University.
He was cared for by a huge cadre of people, mainly students and staff at UCD. He was fed and watered by the canteens on campus and when he wandered the streets of the neighbouring estates he was looked after, especially by the Spar in Woodbine just across the road from University College Dublin. He was partial to a bespoke breakfast roll which the staff had learned by heart. Money rarely changed hands with any of those who fed Michael but he did pay for his cigarettes. As a non-drinker, it was his only flaw.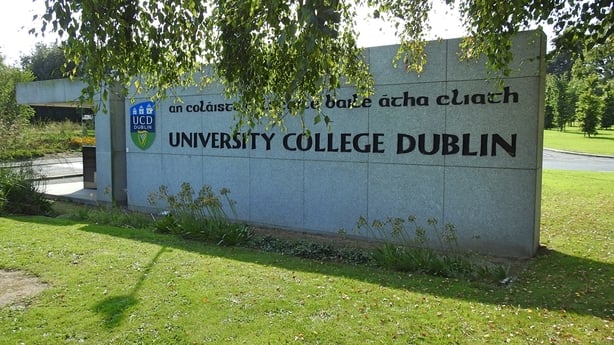 Michael was looked after by many people but none more so than the McCarthy family. Miriam McCarthy first encountered him in her work with the Simon community in the early 1980's. Her family took the baton when she passed away, firstly her husband and then her sons.
Michael had such an impact on people that the manager of the cemetery where he's buried says he gets requests from people to be buried beside him. Why? This documentary hopes to explain the reasons.
---
Below, Stephen McCarthy, whose family cared for Michael over the years, offers his thoughts:
Way back in the early 1980's my mother, Miriam McCarthy, came across Michael Byrne a.k.a Old Man Belfield. For the next 40 plus years Michael remained homeless. Michael was predominantly based in UCD, University College Dublin Miriam worked with the Simon Community and looked after several homeless people over the years. She had an attachment to Michael and that bond lasted 16 years until her Death in 1996. My father Sean then took over the reins for the next 18 years, collecting Michael's disability pension. In 2014 my father moved in to a nursing home. It was at this point that I, Stephen, took control of Michaels affair's and became his agent.
Basically, I would collect his pension and ensure Michael would get his few bob every week. My brother David continued to live in the family home for a period and Michael would call religiously every Thursday. Michael continued to live a very quiet life and was well known in the area. The restaurant on campus would look after Michael every other day and the local spar shop also looked after Michael. But at night Michael bedded down in a very lonely spot in UCD.
Very few people knew where Michael slept as he was always very careful no-one spotted him going to his bunker. Occasionally I would drop up to Michael at night just to be sure everything was ok. On cold nights we would drop off sleeping bags, a sandwich and a cup of tea. There were a lot of rumours that Michael was a retired lecturer, possibly a student who had dropped out of college but in my opinion none of the above are true. Michaels only vice in life were the cigarettes. He never drank. But more importantly Michael never spoke. As they say he was a man of few words.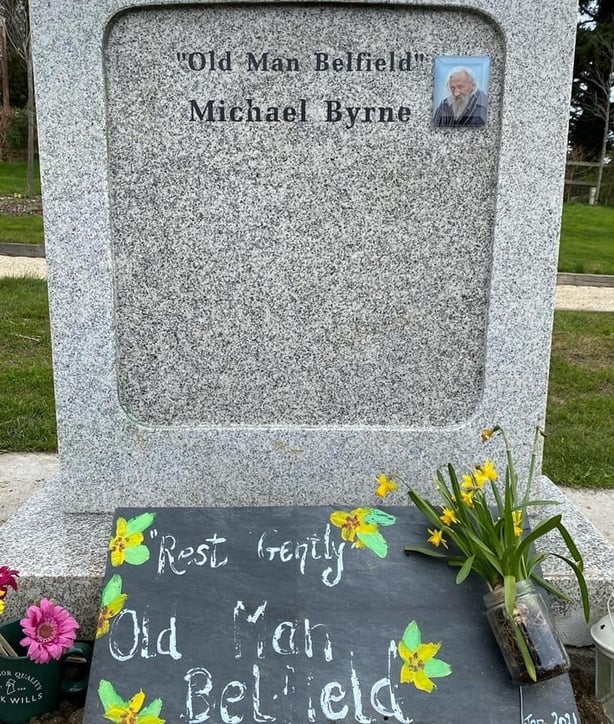 But who was Michael? We need to find family and get him closure. Family who can visit the beautiful plot which Kilternan Cemetery donated at no cost. On the sad occasion of Michael's death, the announcement on the UCD website attracted over 200,000 likes.
Somebody out there knows something, or may be able to piece together the strings of Michael's life.
May he rest in peace
Miriam, Sean, Steve, David and Hugh McCarthy
Documentary On One: Old Man Belfield, RTÉ Radio 1, 24th of September at 2pm - listen to more from Documentary On One here.