Documentary-maker Nicoline Greer introduces this weekend's Documentary on One #JusticeForNoor
July 2021, A 27-year old woman is violently murdered in Islamabad. The case rocks Pakistan - the man accused of murdering is the son of one of the wealthiest families in Pakistan. The woman is Noor Mukadam and for seven years, Dublin was her home.
Documentary-maker Nicoline Greer introduces this weekend's Documentary on One - listen to #JusticeForNoor above.
---
In July 2021, a group of former school friends and their teachers walked from their school in Goatstown in south county Dublin down through Clonskeagh, past the mosque and down to UCD. They were marching in memory of their friend Noor Mukadam who had been killed just a week before.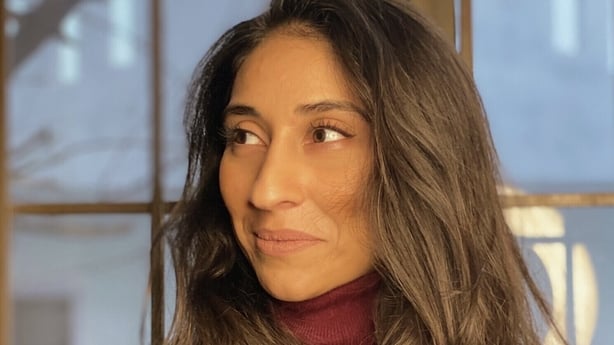 I saw reports of this walk in the Irish media at the time but the story slipped off the headlines in this country. In Pakistan, where Noor was killed, however, it was a different story.
The violent murder of Noor, a diplomat's daughter from the elite part of Pakistani society, was huge news.
The man accused, and subsequently convicted of murdering Noor was a man she knew, a man who had asked her to marry him, a man to whom she had said "No". His name was Zahir Jaffer and he is from one of the wealthiest and most influential families in Pakistan.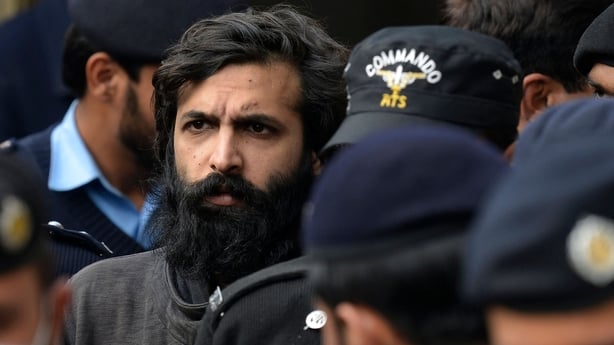 Though Noor was living in Islamabad when this happened, we wanted to find out more about Noor's connection to Ireland. It turned out that Noor spent much of her childhood in Dublin. Her father Shaukat Mukadam was in Ireland tasked with establishing the first Pakistani Embassy in Ireland. And Noor spent seven happy years in Ireland, making friends that would endure for the rest of her life.
Through Noor's friends, I heard about this young woman who was kind, generous, fun, artistic and was loved by all of those who knew her. In Dublin, Noor went to Our Lady's Grove school in Goatstown and her friends from school remember her fondly as a happy girl who was always laughing and loved art.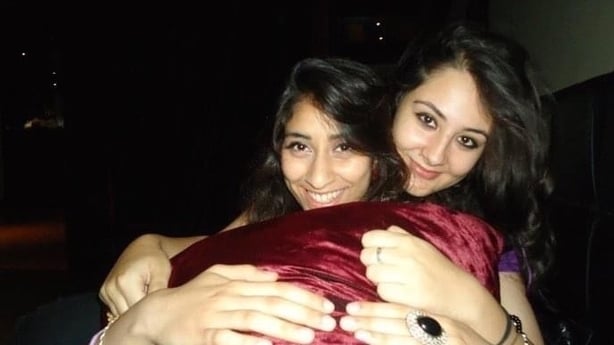 Soon after Noor was murdered, there was a real fear among her friends and family that the murderer may evade justice due to the level of influence the wealthy Jaffer family held in Pakistan.
They started a campaign called #JusticeForNoor and updated the public through social media channels.
For this documentary, we recorded in Ireland and in Pakistan, where reporter Hannah McCarthy met with Noor's family at their home, as they spoke of their tragic and personal experience with us.
We also recorded in America, where Noor's best friend Iyla Hussain lives. Iyla is one of the main people who works on the #JusticeForNoor campaign. Unfortunately Iyla has seen first hand how some of the attitudes towards women in Pakistan can manifest. She told us that when she first started the campaign, she had to have the social media accounts moderated 24 hours a day, such was the level of abuse that they were receiving.
Pakistan has been named as the 6th most dangerous place in the world to be a woman. Honour killings are commonplace and gender-based violence is a serious problem in the country.
There are signs that things are changing however – what happened to Noor has been part of a movement of people demanding greater protection for women and girls in the country.
This year, for example, the first ever Gender Protection Unit in the Pakistan police force was inaugurated.
But the battle against centuries-old cultural norms in the country is difficult. Victim-blaming in cases of violence against women is commonplace. Even the recently-ousted Pakistan Prime Minister Imran Khan held women's clothing responsible for these crimes as recently as last year.
The now-annual Women's Day march – the 'Aurat' march in Pakistan is met with counter marches where women who march for freedom are denounced as vulgar and evil.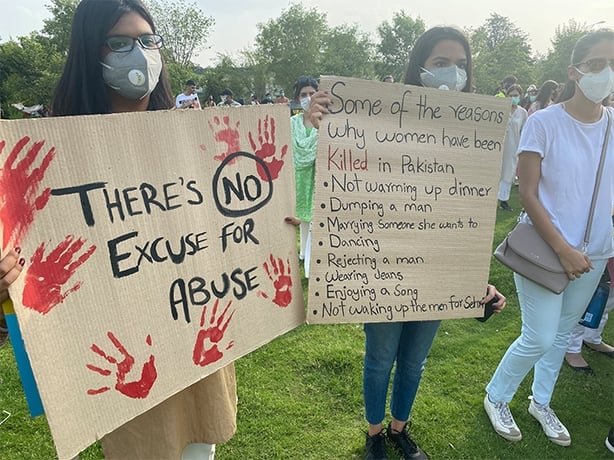 But Noor's legacy is also being reflected in other ways. Back in Dublin, her old school is planning a permanent installation called "Noor's Locker" to commemorate Noor and keep her name central to school life. And in Pakistan, people have reflected Noor's characteristic kindness with gestures of well-building in remote areas of Pakistan, helping to change the lives of people in a practical way, and Noor's best friend Iyla believes that Noor would love that.
RTÉ Documentary on One: #JusticeForNoor, RTÉ Radio 1, Saturday 17th September at 2pm - listen to more from Documentary on One here.