Producer Mary Elaine Tynan - Documentary On One: The Very Thought of You
---
Whenever I watch First Dates, I'm always fascinated by the older couples. In an episode of Celebrity First Dates a few years ago, Esther Rantzen (who was in her late 70s at the time) was on a date with an Irish man. "I have lots of people to do things with but nobody to do nothing with," she told him. This really struck a chord with me and has stayed with me ever since. Esther summed up what so many of us want. Someone to go for a walk with. To watch a bit of TV with. To come home to. To sit in silence with. To do nothing with. Someone to love. It's not too much to ask for, and yet it eludes so many people.
Obviously, loneliness isn't exclusive to older people, but I also realised that love among the older generation isn't something we talk about very often. I think it's to do with the fact that most love stories portrayed in the media are about young, attractive, energetic people. But older people also want someone to grow old(er) with too, whether it's their first, second, third chance etc. at love.
This documentary started because of a chance meeting with Honora, a friend and former colleague. Over lunch she told me a story about her friends and neighbours Susan and Ray. 'They're wonderful,' she said. 'And the story of how they came to be together is fantastic.' Honora isn't prone to exaggeration so I knew that this was that a story that would be worth hearing.
She described the kind of couple I would like to be part of when I'm older. Even though Susan's now 85 and Ray is turning 90 this month, nothing holds them back. When Susan isn't going to her one of her (multiple) book clubs or doing an online exercise class, the couple are going to their weekly cinema club, zipping around Dublin with Susan at the wheel and Ray giving directions, taking off for picnics in the park and occasional dips in the sea (for Susan, not Ray) or travelling. They've walked Hadrian's Wall together, travelled around Europe and worked in Yellowstone National Park. And all of this after they'd both retired.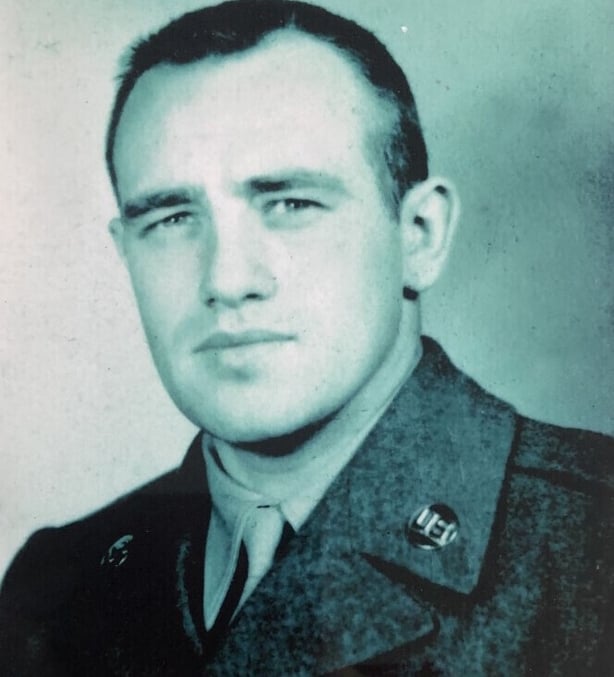 But the most interesting thing of all is the fact that Ray and Susan have only been married for ten years and together for twenty. Originally from New Haven Connecticut, Susan and Ray met when Ray agreed to go on a blind date to Susan's junior prom in 1952 - she was 15 and he was 20. That was just before Ray was sent to the front line in Korea and before Susan realised she was too young to settle down with him. And so the pair went their separate ways.
The Very Thought of You is a story about how Ray and Susan lost touch for almost fifty years, during which time they married other people, had children with respective spouses and ended up living on different continents. And it might have stayed that way if Ray's brother Jack hadn't died and left a gift for Susan in his will. A bequest. And if Ray hadn't decided it was his duty to track Susan down to give her this bequest.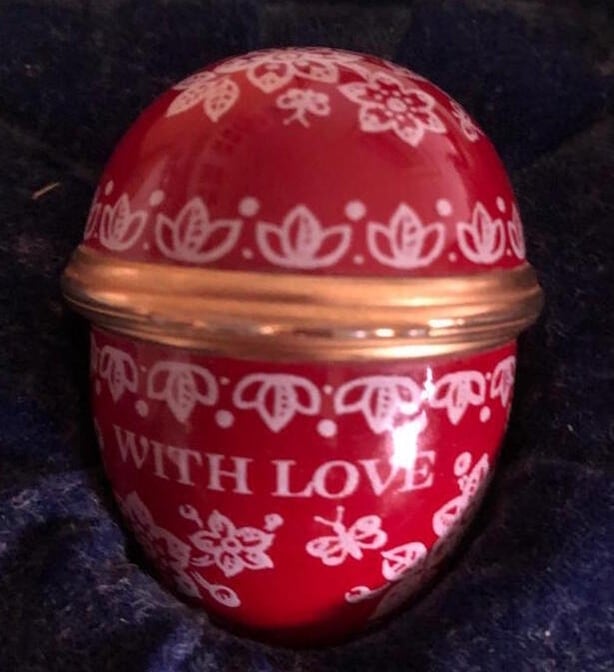 When I first came to this story, I thought it would be a sweet tale of two elderly people falling in love. Cute. And while they're certainly an adorable, kind and hilarious couple, Susan and Ray are so much more than that. They're engaging, highly intelligent and wise people who are sucking the marrow out of life. People who have led fascinating lives, separately and together. With so much to say.
At this stage in their lives, after ten years of marriage and as Ray approaches his 90th birthday, Susan and Ray tell me about loving and losing each other all those years ago; about the joys and heartaches of their marriages and divorces; about Susan's life as a divorced woman and single mother in Ireland in the 1970s and 80s; about Ray's quest to find his first love and getting far more than either of them bargained for and about their thoughts for the future, as they face into Ray's ninth decade and the fact that sooner or (hopefully) later, one of them will leave the other behind.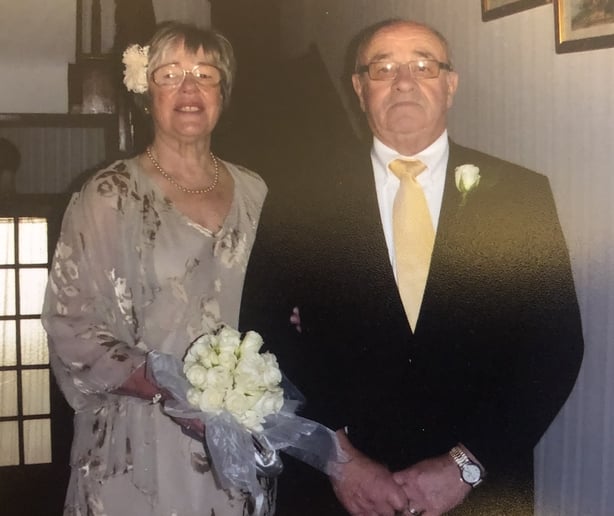 I've made a few documentaries for RTÉ Radio One's Documentary on One. About HIV, PTSD, MND… The Very Thought of You is one of the most joyful stories I've had the pleasure of telling. Because it's about LOVE. Love with a twist. And yet it's a universal love story.
The title of the documentary – The Very Thought of You - is very significant because it's the name of the song that has connected Susan and Ray since they were first dating in the early 1950s. And it's a song which played a part of bringing them back together. And just like Susan and Ray's love grew and faded and eventually blossomed again, The Very Thought of You is a song that has endured since its very first recording in 1934. In fact, there are more than 600 versions of it since one of the original recordings by Bing Crosbie; from Billie Halliday's version to the two separate recordings that Tony Bennett has made. As we hear about the twists and turns of Sue and Ray's love, that song is often in the background; the soundtrack to their relationship.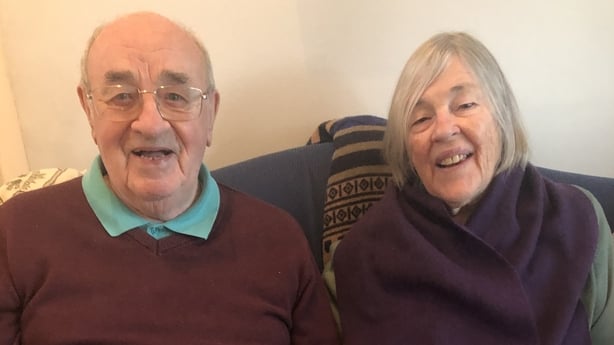 The title is also a really apt way of summing up the couple's feelings for each other, exactly 70 years after 15-year-old Sue asked her friend to help her find a date to her Junior Prom. 70 years after a girl descended the stairs of her parents' house, in her prom dress and left a boy speechless.
Documentary On One: The Very Thought of You is a story about the things that connect and separate and reconnect us again. And about the beauty and force of love, at any age.
Produced by Mary-Elaine Tynan and Tim Desmond.