How could an ordinary gardener be responsible for the murders, in 1926, of six people in a house in Malahide, County Dublin? Producer Tim Desmond introduces this week's Documentary On One production below - listen to Murder At La Mancha above.
---
True crime stories seem to be everywhere these days - from dedicated TV channels to podcast series, we seem to have a strong appetite for good stories about bad deeds. As soon I read the first details about what would become this weekend's Documentary On One I was fascinated by it. The story of the largest mass murder in the Irish state outside of political violence has had very little telling over the years. Six people died. It appeared they had been poisoned and beaten to death before the place they called home was set on fire. Only for a simple principal of thermodynamics, it would have been a crime with almost no evidence. As it turned out, circumstantial and forensic evidence led to one man being found guilty and hanged for the crime. He was the gardener at the house, Henry McCabe.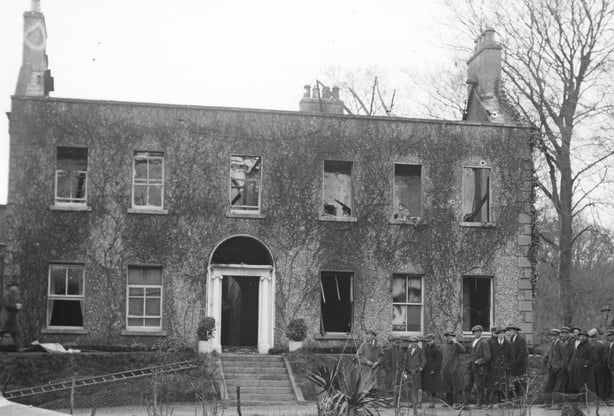 The murders happened at La Mancha, a large house near Malahide in county Dublin. When it happened, the story became a media sensation. Lurid headlines, wild speculation and in-depth 'expert' feature pieces filled many pages in the spring and summer of 1926. Then the story just sort of faded away. There was little known or spoken about it, so much so that even members of Henry McCabe's family never knew it had happened. Henry had nine children and many grandchildren. One of those grandchildren, Mary Francis features in the documentary. She grew up in Wales, the daughter of Henry's youngest child and part of her story is how, in spite of having spent many summer visits in Malahide, she only found out what had happened a few years ago.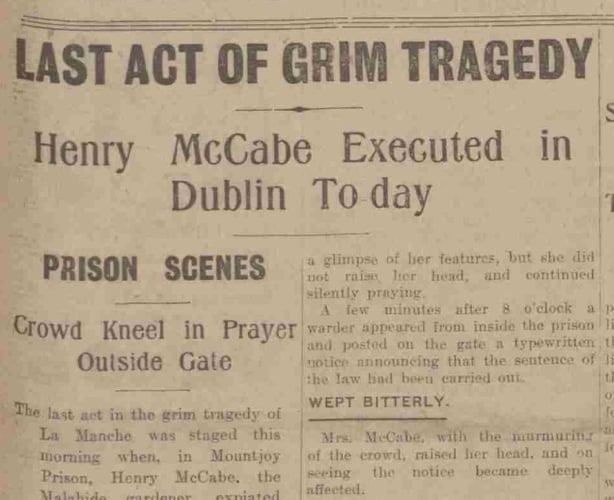 There was no real mystery as to how it happened. The occupants of the house were beaten to death, some of them were also poisoned and the house was set on fire. Although the case was largely one of circumstantial evidence, there was little doubt in anyone's mind of Henry McCabe's guilt. But the question of why did it happen has never been fully explored, Why did this seemingly ordinary man commit such an extraordinary crime?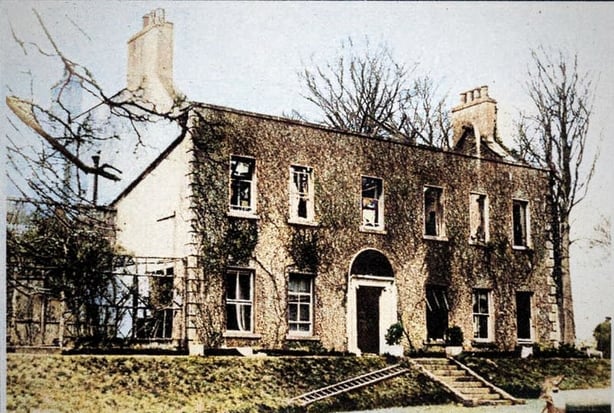 We asked some forensic and legal experts to talk us through some of the evidence to try to get an insight into what happened in the days leading up to the tragedy and to get some understanding of how a hard-working family man could become capable of such a crime. Jackie Bates Gaston, a forensic pathologist, looked at evidence of the possible motivation for such an attack. Patrick Gageby, a barrister with many years of experience in criminal law looked at the legal aspects of the case and Tom Hannigan, recently retired from Forensic Science Ireland examined the way science worked in building a case against Henry McCabe. Forensic science was only developing as a discipline at the time, but it made an important contribution to the prosecution of the case. Most of the evidence was circumstantial and he maintained his innocence to the end. There was very little consideration given to the mental health or state of mind of Henry McCabe at the time the crime was committed and his granddaughter Mary tells us of her struggle to come to terms with the event.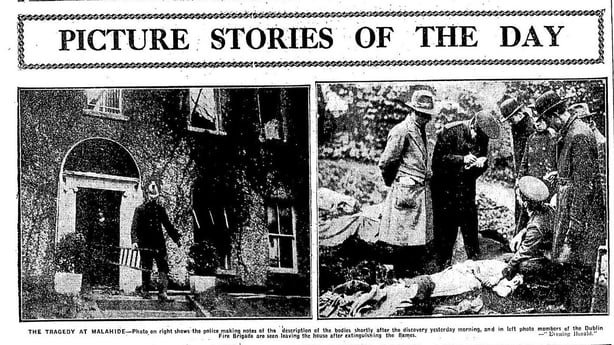 Set in thirty acres of good farmland, La Mancha was owned by the McDonnell family, two brothers and two sisters, all middle-aged and single. Peter, Joseph, Annie and Alice had come from Ballygar in county Galway where they, along with other members of their family, had run a successful drapery business for decades. In 1918, the four siblings sold up the business and moved across the country to the seaside village of Malahide in county Dublin. They had lived at La Mancha for about six years but were in the process of selling up and moving away from the area. The other two victims of the crime were a domestic servant, Mary McGowan and a farm hand, James Clarke.
On the 31st of March 1926, the house was found to be on fire. Henry McCabe alerted the Gardai on the morning of the fire. He also became a suspect in the days after and within weeks was charged with what remains the largest mass murder outside of political violence in the Irish state.
Henry McCabe was put on trial and convicted of murder and was hanged at Mountjoy Prison in December of 1926. His wife and about 300 supporters were outside the jail when the death sentence was carried out. A petition was signed by 2,000 people on his behalf, but to no avail.
There are plenty of twists and turns in this true crime story. While the six victims had no immediate family - none of them ever married - they are remembered. The legacy of the actions of Henry McCabe and the effect it had on innocent members of his family is also acknowledged, as it should be. No true crime story is as straightforward as we might like to think.
Documentary On One: Murder At La Mancha, RTÉ Radio 1, September 3rd 2022 @ 2pm - ;isten to more from Documentary On One here.