Read a story from the RTÉ Short Story Competition shortlist 2022– read Fishing For Pike by Antoinette McCarthy, below, and listen to Antoinette's story read by Elaine O'Dwyer above.
Antoinette McCarthy was born in Oxford, moved to Dublin aged eight and now lives in Kilkenny. She has a background in psychology and community mental health services. She been shortlisted in this competition before, and her story We Have Probably Missed the Waving is published in this autumn's edition of Crannóg.
Antoinette says: "The story grew out of my experiences working with young people during the pandemic. In a world of constantly evolving risks, it really highlighted for me the need for us all to keep talking."
---
Fishing for Pike
Click clack, click clack up and down the hallway. Mother's got a live one, she's back in the heels. There'll be no rest with her now.
She's done her roots, piled up the hair.
I said, 'You look like a pineapple.'
She said, 'Are you getting dressed today?'
For weeks we had the drag and slap of the slipper. The last one dumped her. I had to mind her. Fetch and carry.
Time was, it was all I wanted, the me and her of that, time was.
She didn't land the last one properly. That's what she's decided. She saw him through the breakup with the missus all right. Stood by while he moved the family out to move us in. Big mansion on a hill he had, Roman columns and a separate little house for the car. Wore a lot of polo necks. Had a smile that never reached his eyes.
But we were only there a couple of months when it was our turn to be moved on. A young one in six-inch heels loitered with intent in the driveway while we loaded up our stuff.
This new fella doesn't make Mum laugh much. Must be quieter. Or depressed. The last one used to make her cackle like an old witch. Not that I care. I have my own fella now.
Johnny DM'd me on Instagram. I put up a picture of me in my new tartan docs. And he was like, 'Love the boots.'
And I was like, 'Really!! I got them in a charity shop they were only a fiver!'
And that was that. He's gorgeous Johnny. Eighteen. But only just, and sure I turn fifteen in three months. I was like, 'I don't know why you bother with me you could have your pick.'
And he was like, 'Girls my age are all real stuck up. What I love about you is that you're not like that at all.'
Love he put love. The only one of Mum's boyfriend's that I ever liked was Andy. Mum said he was in a band. She started to wear plaid shirts and got her eyebrow pierced.
There was a band. They played weddings, twenty-firsts, Neil Diamond and Ed Sheeran. Andy drove the van. I could see his days were numbered. He lived in a bungalow on the edge of the village and drove a van. She couldn't wrap that in a bow and market it. Even to herself.
She said to me, 'I can see why you two get on, you both have the same amount of get up and go. Which is none.'
Andy took me fishing, like he was my Dad or something. Mum said she loved the dance of romance. Andy said with Mum it was less of a dance and more like fishing for pike.
That Chris fella was a pike. He was a pike in a polo neck. Grinned at my mother while he slapped me on the arse. As if he was dead pleased with himself and the deal he'd struck: two for the price of one.
When Mum and the Pike first got together, he'd say, 'You've liberated me, Jocelyn.' As if Mum had unlocked a cage and set him free. If he was in a cage it was so deep sunlight never reached him. First it was the arse slapping and then it got worse. Footsie under the table, pressing his thigh into mine, fiddling with my bra strap whenever he put an arm around me. Walking a line. Then he stepped right over. Followed me up to the bathroom, pushed me up against the door, tried to kiss me and shoved his hand in my knickers. I kicked him, brought my knee up into his crotch. Left him gasping for air on the tiles. But I was so scared. He threw us out a couple of days after that. It was ages before I told Mum about it. She said, 'I'm not with him any more. Isn't that enough?' And went off and downed a bottle of wine. Later, she came into my room and said, 'Why would Chris look at you? Why would he be interested in you?' I pretended to be asleep.
Johnny rang me last night. We talked for two hours. I told him what Mum said.
He said; 'Why would you tell her anything? That woman only ever thinks about herself. From now on talk to me, keep your mother out of it.'
I said, 'I'm so lucky to have you.'
When we were saying goodbye he said, 'What about another photo, just to keep me going?' I said, 'Definitely.'
Well anyway, Mum's new fella's name is Eryck, that's E-R-Y-C-K. People think he's Polish but he's not. He's from Latvia. A little village on the Baltic Sea which she can't remember the name of, although he talks about it quite a bit. He drives a beat-up old Mercedes and, she says, he is The One… But she always says that.
That's the stage she's at, constant updates. Eryck this and Eryck that. Eryck doesn't want to rush things, she says. That's new. And she's calmer, less swarm of midges more bumble bee. Yesterday, she brings me in a cup of tea. Sits on the bed.
Starts off by saying, 'You look happier.' So, I told her about Johnny. She said, 'That's good. Might get you out of the shapeless stuff. Might get you into a bit of colour.'
I said, 'He likes me just the way I am.'
She said, 'They all say that.'
But today she comes storming in. Found her razor on the cistern and a tide mark of leg hairs round the sink. She was in the middle of a rant about using her stuff and cleaning up after myself when she stopped.
She said, 'What's going on? You don't leave the house. Why are you shaving your legs?'
I said, 'Mind your own business.'
She said, 'You are my business.' I said, 'Only when it suits you.'
And told her to get out.
Then I ring Johnny, tell him what Mum said, he's livid too. He said that we'd agreed to keep everything on a need to know and that didn't include telling my mother about him. I said I was sorry. I said that I'd tell her we'd stopped talking. He hangs up. I try ringing him back and he's blocked me.
Now no one is talking to me. I can't believe I blew it with Johnny. He's the best thing that ever happened to me. He said I was beautiful.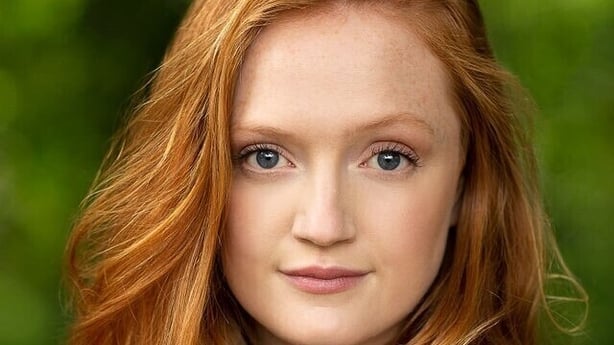 Twenty-three hours and thirty-seven minutes later and Johnny rings me like nothing has happened. Doesn't even mention it. He's all hyper because he's got the loan of a car. He wants to pick me up tomorrow night. He'll says he'll come late. 2.30 am. He says Mum will be asleep by then.
So, I tell Mum that I've finished with Johnny, and she says, 'I'm not sorry, it was all a bit furtive wasn't it?'
I've stolen one of Mum's razors, I'll do my shaving when she goes out to meet Eryck. My plan is to shave everything.
I really trust Johnny. I do.
I can hear Mum on the phone to Eryck. She keeps mentioning my name. I think, 'Shit, she's trying to organise us meeting.' She always does this. Some big fecking 'made by Disney' event. Andy was at the zoo. With the Pike we met at a restaurant. After she gets off the phone she goes into her room and shuts the door and I think, so he doesn't want to meet me, good. Then she knocks on my door, knocks like, and asks if she can come in and talk.
Sits down on the bed and her eyes are all puffy. I think, Eryck's only gone and bitten the dust. How am I going to work tomorrow night now?
She says that she has something to say. She clears her throat and puts her hand on mine.
'I'm really sorry about Chris. And I'm really sorry that I didn't believe you.' She says, 'I know what it's like not to have someone to talk to. I want it to be different for you.' She pats my hand. Gets up and leaves.
And I'm left sitting there and I don't believe it.
Well, I do, but I don't at the same time. I ring Johnny. I say nothing about what Mum said, I don't know why. We talk about school. I tell him that usually when Mum gets a new boyfriend the whole school thing comes up. They say, 'You just have to take charge Jocelyn. Be the parent.' She gets all guilted out, washes my uniform, sets the alarm and screams at me for a couple of mornings. I sit it out. She runs out of steam. Life goes back to normal.
Johnny says, 'So it's not about you then?'
I say, 'But she hasn't done that. Eryck hasn't played that one.'
He says, 'She's not even pretending to care this time.'
Not long after, Mum comes in. She says, 'Maybe we could watch a film together.'
I say, 'Maybe.'
It's some romantic shite with Chris O'Dowd in it. She loves it. When it's over and I'm picking bits of popcorn out from between the sofa cushions I say, 'Can I meet Eryck?'
She says, 'Sure, I'll ask him in tomorrow night.'
He's solid, Eryck, not tall but thick set, clean shaven, twinkly eyes. Mum puts the kettle on, we're all standing in the kitchen. She hands him his tea and he offers her a cigarette.
He lights her cigarette and then his own and says, 'It's nice to meet you, your mother is always talking about you.'
I say, 'Don't believe a word of it.' He says, 'No, it's all good.'
He has a nice smile. Mum does most of the talking after that. She's in her element, eyelashes fluttering, hands sweeping through the air as she talks. We both watch her, leaning against the countertops.
Eryck says, 'Well, Jocelyn, we better get moving.'
Mum glances at me. 'You go and get the car started Eryck, I'll be right with you.' She's touching up her lipstick she says, 'Are you all right?'
I say, 'Sure.'
She's going out the door, coat on, bag on her shoulder when she grabs my hand, long fingernails digging in.
She says, 'My first time was brutal. He was older than me, a handball alley. I was drunk. I was scared. Another lad walked by in the middle of it. Looked at me like I was a side of meat. I can't remember what the first lad looked like, but him, I can see him whenever I shut my eyes. Your first time should be lovely. You should be able to think about it without it feeling like you're biting down on a rotten tooth. That's all I'm saying. That's all.'
And then she's gone.
I go and sit in the living room. The street light blinks on. We've lived in this estate before, it's all rentals, people come and go. I can hear my phone ringing in the bedroom. I should have a shower. But I don't feel like getting undressed right now. I walk out into the hall, lock the door. My phone is still ringing.
I go into Mum's room, get under her duvet. It smells of her, her perfumes and lotions. I wrap myself up in it. The phone stops ringing.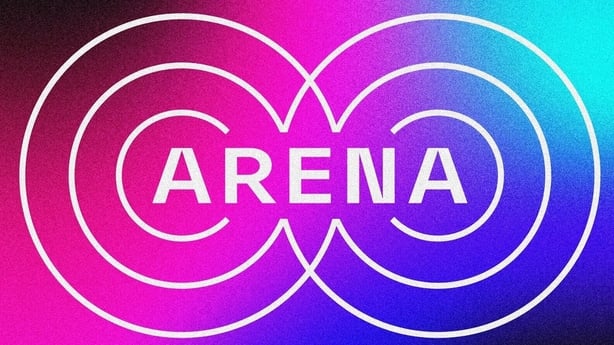 ---
Fishing for Pike by Antoinette McCarthy was read by Elaine O'Dwyer.
The series continues on Late Date at 11.20pm each night from 10 to 20 October (except Saturday 15th).
This will culminate in an Arena/RTÉ Short Story special which will go out live on air at 7pm on Friday 21 October 2022 from Pavilion Theatre, Dún Laoghaire, Co. Dublin, with all 10 shortlisted writers in attendance. Judges Lisa McInerney, Ferdia MacAnna and Éilís Ní Dhuibhne will discuss the art of the short story and the stories from this year's shortlist with host Seán Rocks, there'll be live music and performances from leading actors, and we'll find out who's won the top prizes. Why not join us in person? Audience tickets are now on sale at paviliontheatre.ie
And for more about the RTÉ Short Story Competition in honour of Francis MacManus, go here.