Playwright Sonya Kelly introduces her latest work for Druid Theatre, The Last Return, which tours nationwide this month, following acclaimed runs in Galway and Edinburgh.
---
Berlin, January 1st, 2018. The frost has barely thawed on New Year's Day. I am on a tram with my wife and sister-in-law, trying to find an open museum, gallery, any cultural pursuit to distract us from our sore heads.
We weave through the streets, the pavements littered with spent fireworks: the shrapnel from the previous night' festivities. The arsenal of revelry spent, the city is silent and shuttered – except for a certain theatre whose final performance is due to take place that evening. I scramble for my phone to book online but it's sold out. The play is a massive hit. Tickets are like hen's teeth. Still, I happen to know that there are always a few tickets held back in case some VIP takes a notion. Then there are the last minute returns: cancellations resold to anyone patient enough to spend the afternoon waiting in line. I disembark the tram and head for the theatre.
We need your consent to load this rte-player contentWe use rte-player to manage extra content that can set cookies on your device and collect data about your activity. Please review their details and accept them to load the content.Manage Preferences
Listen: Sonya Kelly talks The Last Return with RTÉ Arena
At 4 pm a small queue has formed in the foyer: a couple at the top, and a woman who left her bag on her stool to keep her place while she waits in the comfort of the cafe. Hmm… not cool, I'm thinking. I sit on the stool next to hers (which really ought to be mine) and eye her coldly through the window, forking into a pastry as she reads. The nerve. I'd like to march in there and give her my very own forkful, if you know what I mean. A French man joins the queue. We immediately bond in Fringlish about the injustice of it.
Another woman strolls in, joining the couple sitting at the top. No. Way. I object immediately, backed up by my French ally. "Entschuldigung? Wissen das es eine Wartenschlange gibt?" They smile patronisingly at my Leaving Cert German, replying in perfect English. "It's fine. She just popped in to say hi." A likely story. I can tell by the way she avoids my gaze, once that box office opens, she's going to slither in ahead like a hot knife through butter. Not on my watch chicken.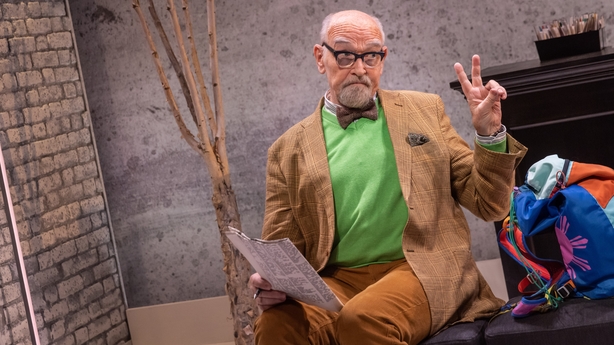 Another couple join and ask the French man to hold their place while they "pop to the shop". What's with all this popping? Why can't they queue in a normal manner? On the couple's return, the man who now stands in their place refuses to allow them to rejoin ahead of him. A few spicy adjectives are traded. They storm off, forming their own breakaway queue on the other side of the foyer. As theirs is the shorter queue, opportunistic cronies quickly join their side. A war of words erupts. "That's not the queue! This is the queue!" "Who are you to say it's not the queue?" Time ticks on. Things get nasty and I can no longer square my involvement in this situation anymore. I want to walk away but having waited so long – those hours wasted waiting to mete justice on the pastry lady for taking what should have been my spot. I must see this through. I can only watch in horror as the slew of insults rapidly descend into ageist, classist, racist, misogynistic slurs that would freeze your blood in a heatwave.
When the box office opens at 7 pm, there are about 40 people, primed and ready for war. Both queues rush to the window. Further verbal carnage ensues with a side order of pushing, shoving, and elbowing. These so-called patrons of the arts, who sang and danced together in the streets the night before, now set upon each other like vicious animals. When I receive my precious ticket into my trembling fingers, I look back at the rabble, all manner of civility sacrificed in service of a single purpose: to win at any cost.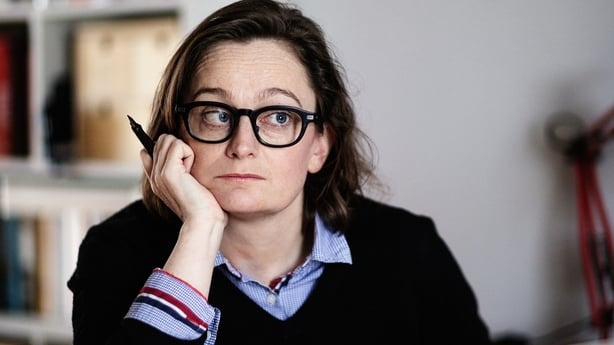 And the lesson for me: no win, no matter how towering or trifling, should come at the cost of your dignity. No triumph is ever worth the loss of the mutual respect for your fellow human beings. I can barely remember anything else about the night but the memory of what was said in that foyer is branded into my soul.
I went home on January 2nd and began to write The Last Return…
When you sit down to watch the show, you will notice there may be an armrest that separates your seat from the person's next to you. It has two purposes: to mark where your territory ends, and your neighbour's territory begins; and it is also there to rest your elbow. Don't forget to share it equally.
We need your consent to load this YouTube contentWe use YouTube to manage extra content that can set cookies on your device and collect data about your activity. Please review their details and accept them to load the content.Manage Preferences
The Last Return by Sonya Kelly tours nationwide this February and March - find out more here.