Playwright Eoghan Quinn introduces his new play colic, mixing sharp realism with interior monologue, which receives its World Premiere as part of this year's Dublin Theatre Festival.
---
In 1928, critic R. Ellis Roberts offered a perceptive view of Virginia Woolf's writing. He said:
Mrs. Woolf will not blind herself, or allow us to be blind, to the fact that for many people living is hard, and thinking almost impossible.
This has always stayed with me as a great insight, not only into Woolf's writing, but also into human thought.
colic is a 60 minute drama played out over 90 minutes. This is because, as well as watching a real-time hour of action unfold, we are also bombarded with the inner thoughts and worlds of its characters.
Ellis was making the case that even though Woolf's work can sometimes be difficult, or dark, it is powered by an empathy for how hard it is for any of us to live together in the world with our imperfect inner lives.
In colic, we watch a young couple, Aisling (Kate Stanley Brennan) and Matt (Ekow Quartey), as they try to get through a tough night with a crying child. They are joined over the evening by a young friend of Matt's called Tom (Colin Campbell), and Aisling's sister, Jan (Liz Fitzgibbon).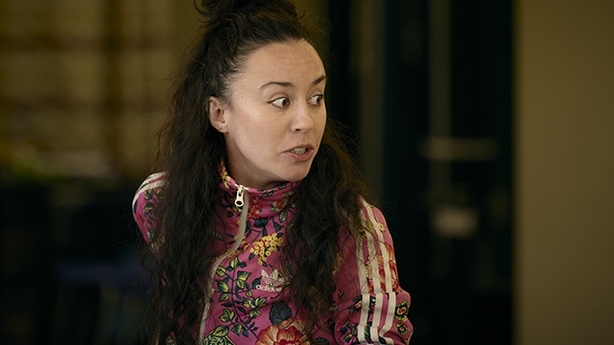 The four of them talk a lot about mundane things, like whether or not to pay crazy money for a basic creche, what sides to get from Dominos, and how the TV is so old it has a built in DVD player I mean oh yeah cool let's all just watch a DVD lmao.
But on the inside, they are all brimming with the things that emerge from tired brains: fantasies, dreams, revelations, crises. Like baby Leah in the next room, they are crying out and they're not sure why. But, unlike Leah, they must try to channel this into thought, and then into language, and then into some kind of shared reality. And this can be hard; almost impossible.
I started writing this play back in 2019, and I am extremely lucky that it was taken on by director Annabelle Comyn (Girl on an Altar, Asking for It, To the Lighthouse) after a workshop as part of the 'Play Platform' at Pavilion Theatre.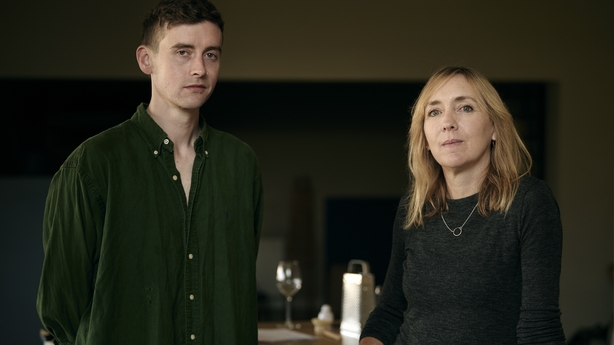 I've learned so much from working with Annabelle, as well as the incredible actors, designers, and crew that have joined the project since. In particular, the attention to detail of the whole team is so inspiring as a writer: it's daunting but empowering to know that every word you write - every hyphen - will be analysed in enormous depth.
The process of poring over the script like this can be a slow torture for the playwright. But in the case of colic, it has been a joy, a reminder for me that all language is a joint effort at making sense with the people around you.
In a way, the process has reflected what I hope is at the core of this play: a group of people bound together, doing the hard work of figuring out what lies between them.
colic is at the Pavilion Theatre, Dún Laoghaire, from October 5th - 9th 2022, as part of the Dublin Theatre Festival - find out more here.