For Culture Night, Laureate na nÓg Áine Ní Ghlinn has teamed up with illustrator Andrew Whitson for a special bilingual poetry and drawing event, inspired by the buzzing of bees.
Children aged 8 – 12 and their families can tune into the event at the link below. Learn to draw Billí Beach, find out what méiríní púca are, and write your own version of this busy, buzzy poem.
Áine Ní Ghlinn is the sixth Laureate na nÓg. She is the first author writing exclusively in the Irish language to be appointed to the role. Áine has written twenty-eight books for children, as well as five collections of poetry for adults.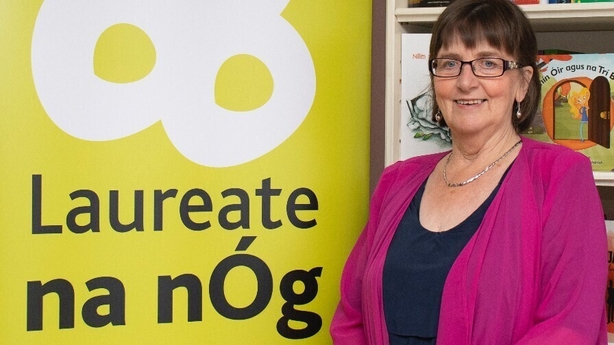 Her ambition as Laureate is to lift the cloak of invisibility from Irish language authors and books, encouraging children and young people to read for pleasure as Gaeilge.
Andrew Whitson is an award-winning artist based in Belfast. He has illustrated over twenty books including the Ríta series and Muireann series, and is currently ag foghlaim Gaeilge. Andrew is also the founder of the Irish-language publishing house An tSnáthaid Mhór.
This special Culture Night event will be available to stream until 5pm on Friday September 30th. Find out more about the Laureate na nÓg initiative here.